A duo that sparkles…
We are excited to announce our first collaborative pair of PONS with lifestyle brand and design studio, Oh Joy!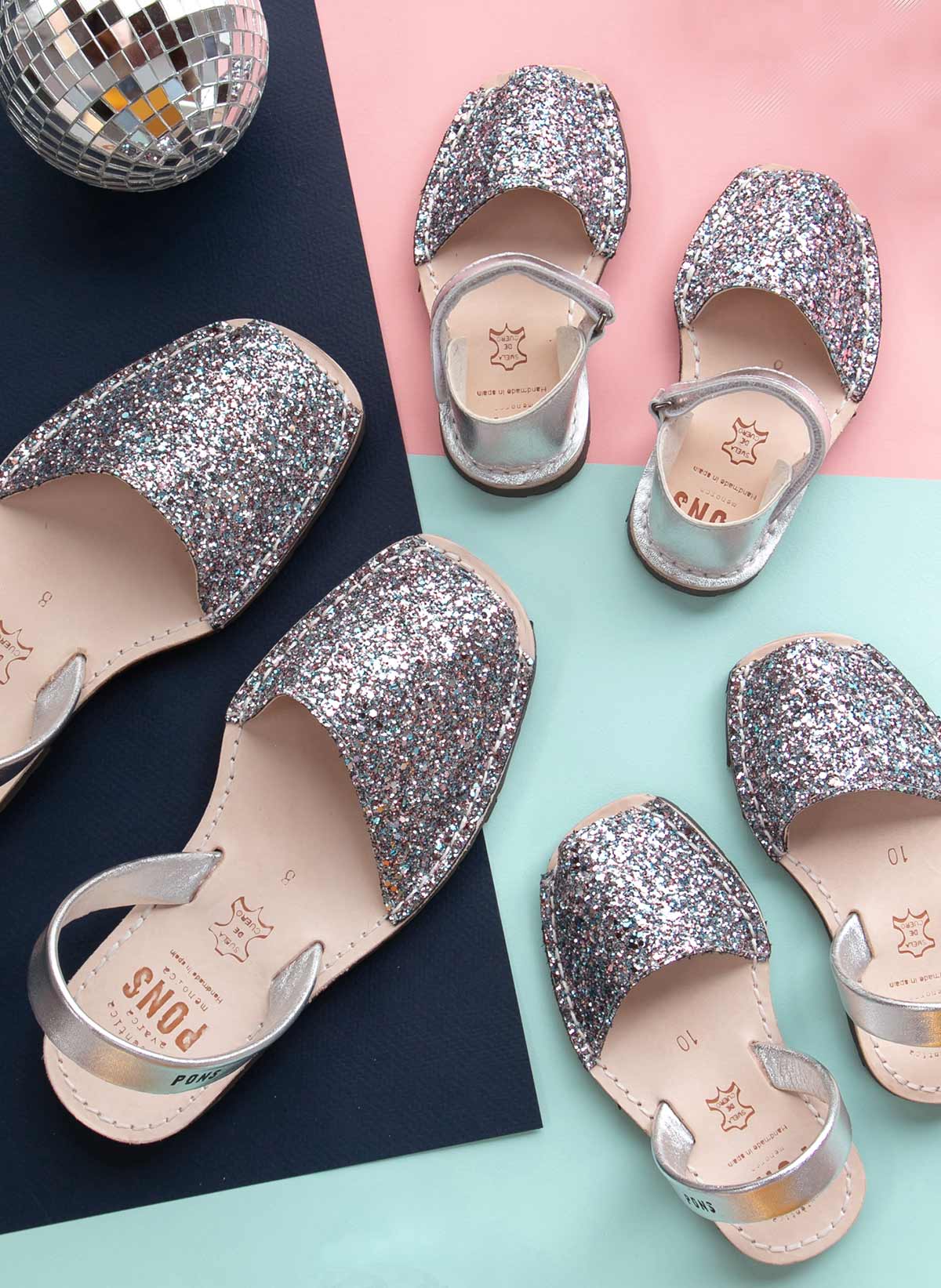 As a friend and supporter of the Avarcas USA brand, we're happy to introduce a custom, limited-edition multi-color glitter avarca designed by Joy Cho with all proceeds going to Baby2Baby. This exclusive avarca style with a unique rainbow glitter toe and silver ankle strap will be available for both women and children. Snag a pair for you and your little ones—available now for pre-order!
For Her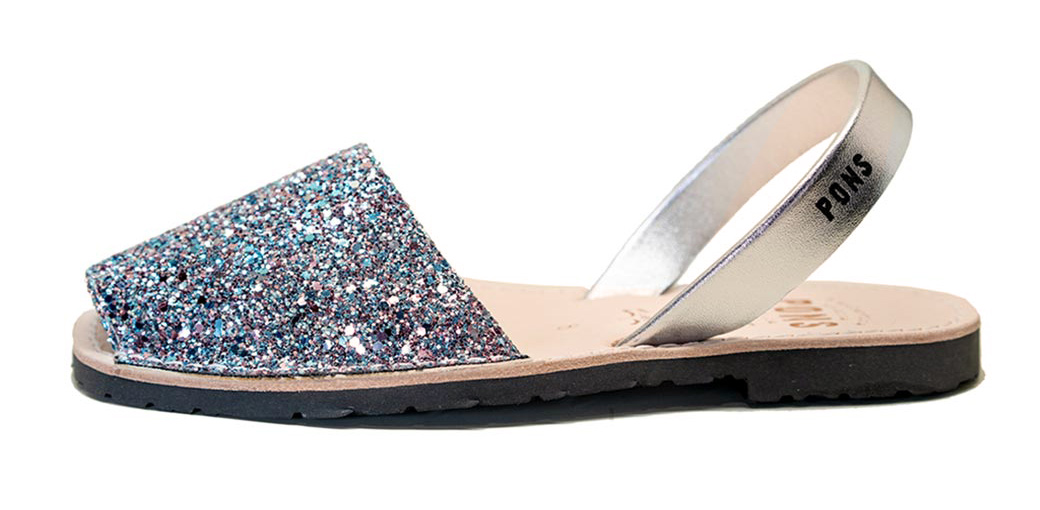 For Kids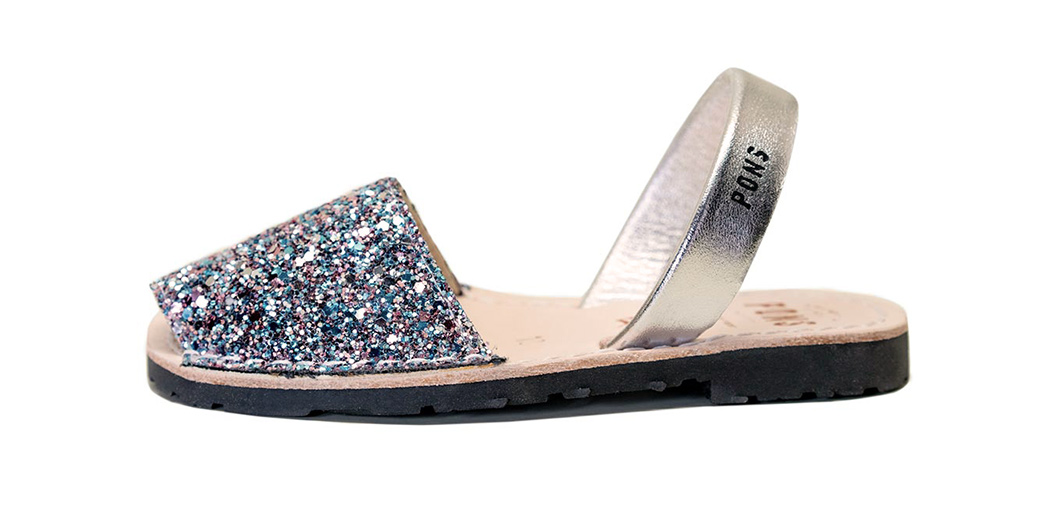 Fraileras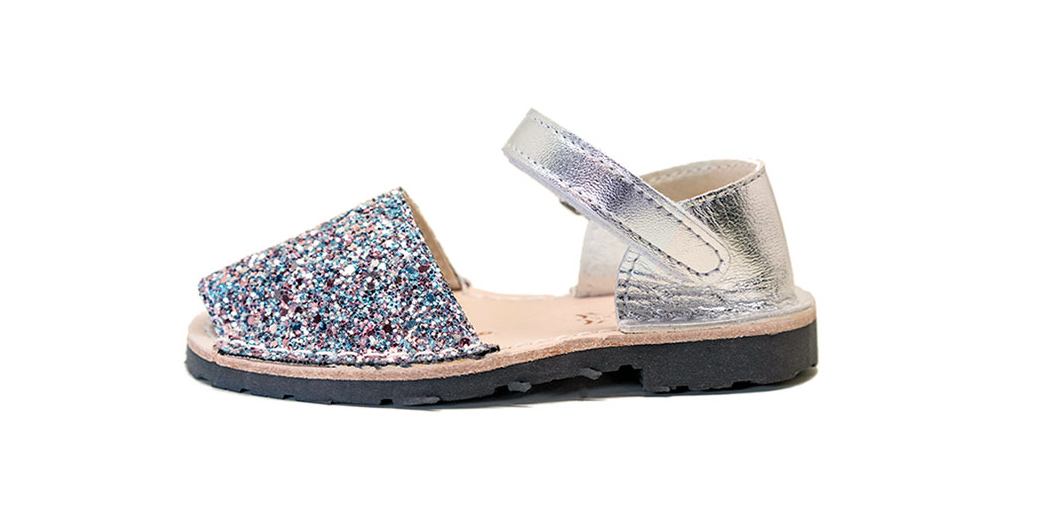 Oh Joy! has sprinkled some beautiful glitter on our PONS Avarcas and the results are breathtaking!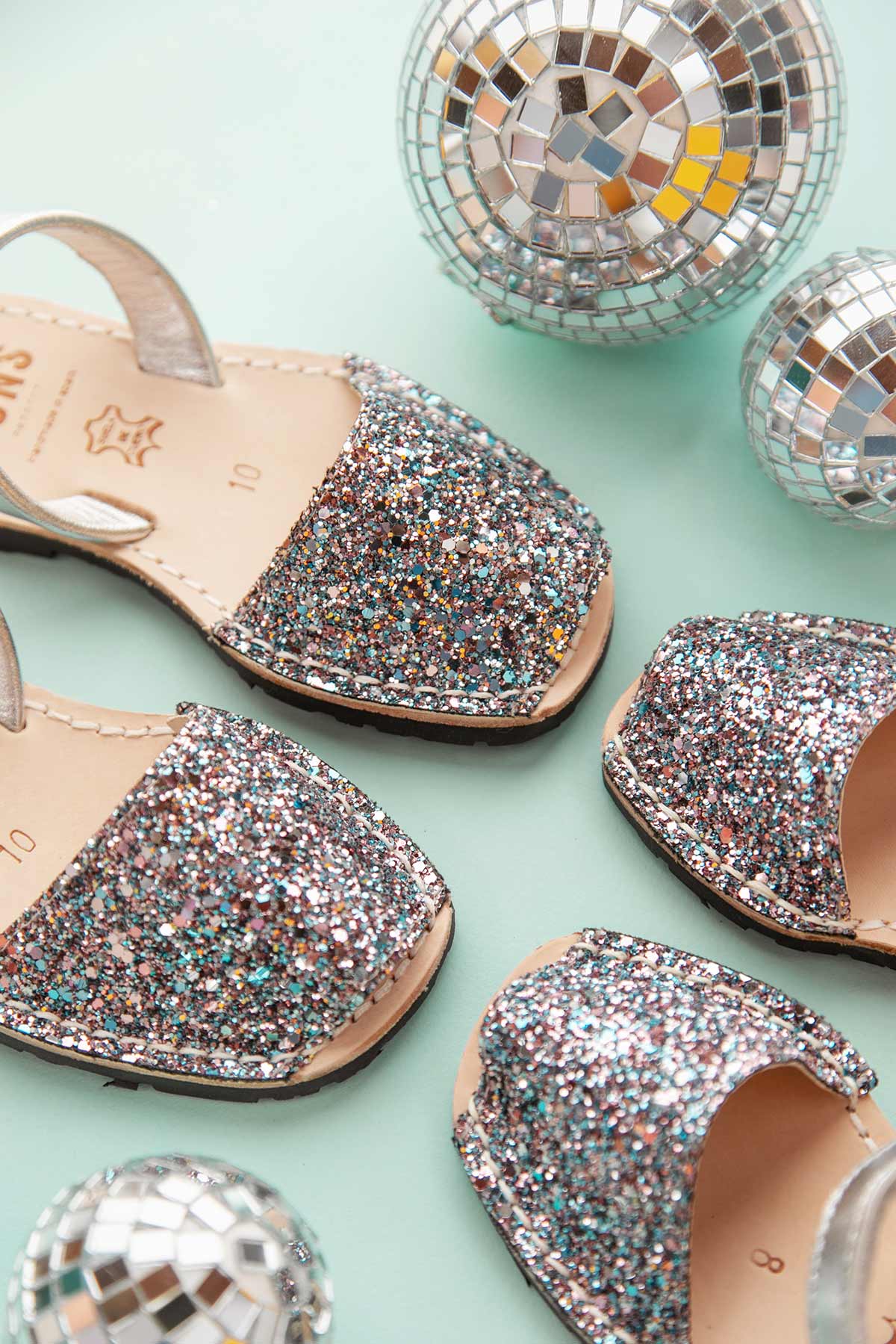 About our Avarcas
Crafted from all-natural leather and recycled tires, they were designed to keep farmers' feet dry, comfortable, and protected. PONS Classic style most closely resembles these earliest avarcas. The eco-friendly style has a sole made exclusively from recycled tires. All PONS avarcas – for women, men, and children– pay homage to the authentic Menorcan avarca while serving as a go-to accessory to all those who love enduring style.