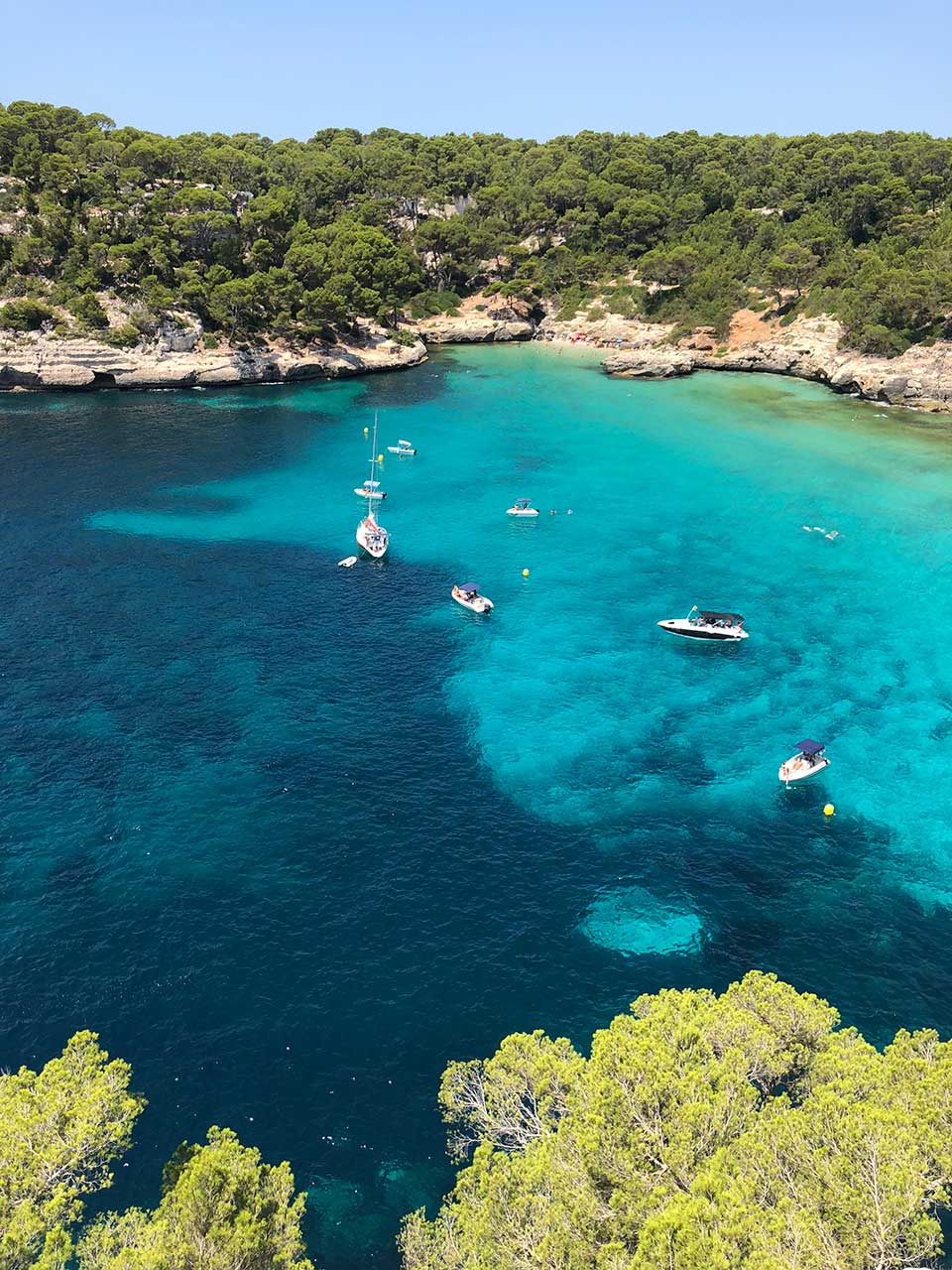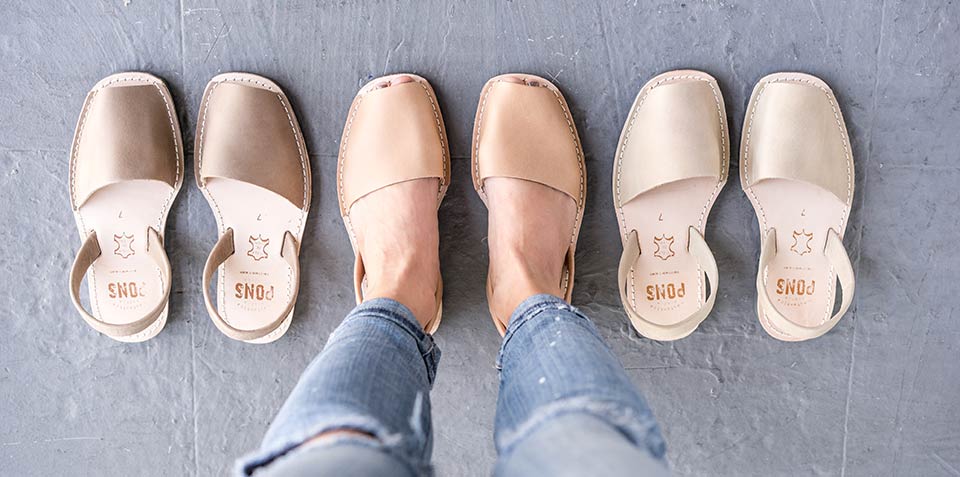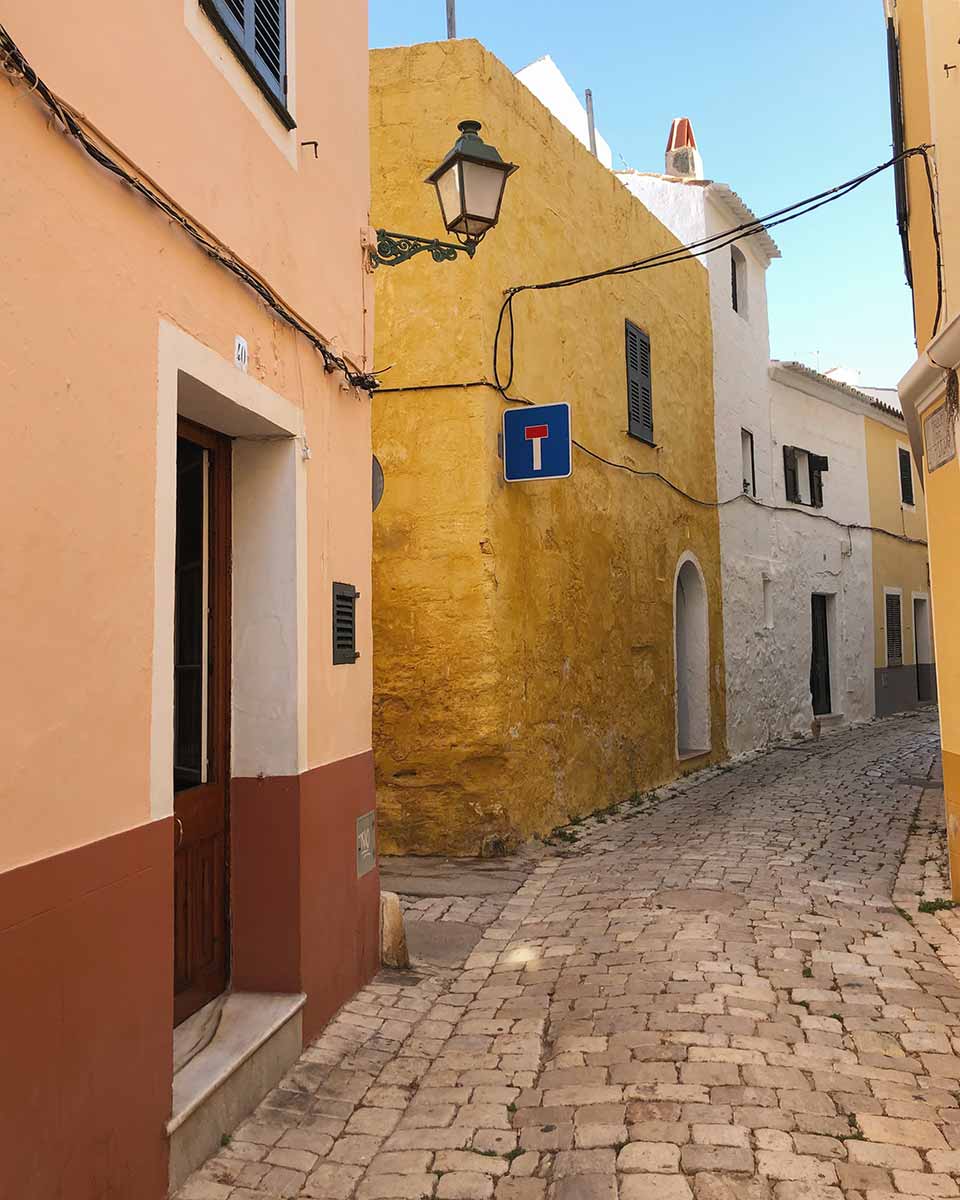 Menorca is dry and hot in the summertime. The first avarcas were created over a century ago for farmers working its arid land. Crafted from all-natural leather and recycled tires, they were designed to keep farmers' feet dry, comfortable, and protected. Pons Classic style most closely resembles these earliest avarcas. The eco-friendly style has a sole made exclusively from recycled tires. All Pons avarcas – for women, men, and children– pay homage to the authentic Menorcan avarca while serving as a go-to accessory to all those who love enduring style.
Crafted from all-natural leather and recycled tires, these sandals were designed to keep farmers' feet dry, comfortable, and protected.
Pons shoes are sustainable
Made since 1945 on the Spanish island of Menorca, Pons shoes are ethically made by hand with sustainability and longevity in mind. The raw materials are all sourced locally in Spain, including the rubber sole (the classic style features a sole made from 10% recycled tires) and the high-quality natural vecchio leather— which is sourced from ethically raised livestock. Available in 40+ different color ways, Pons are chrome dyed to strict EU REACH standards. The Pons workshop in Ciutadella (images below) is owned and operated by the third-generation of the Pons family and employs about a dozen local craftspeople, some who have spent their entire adult lives honing their shoemaking craft.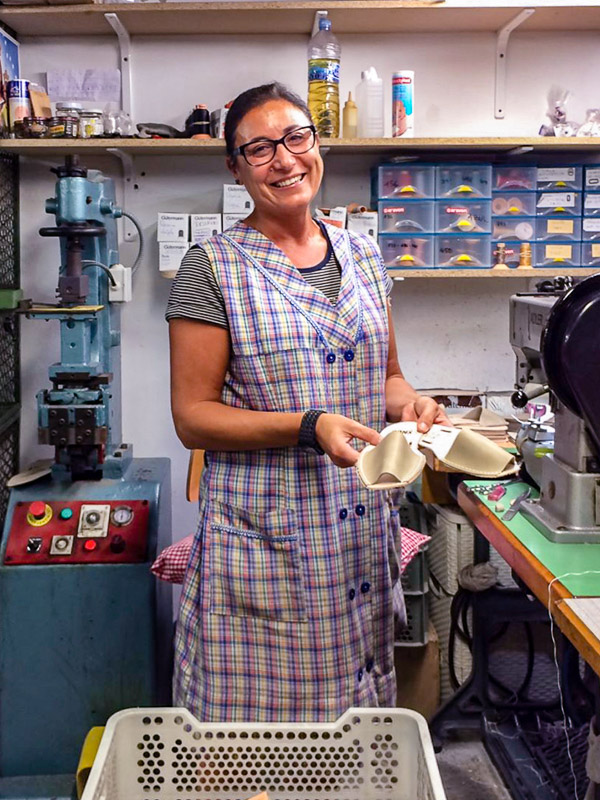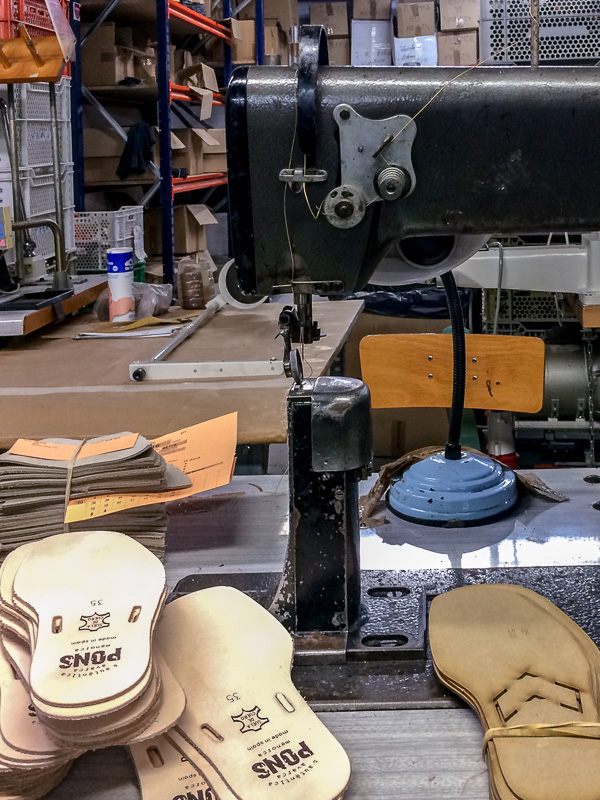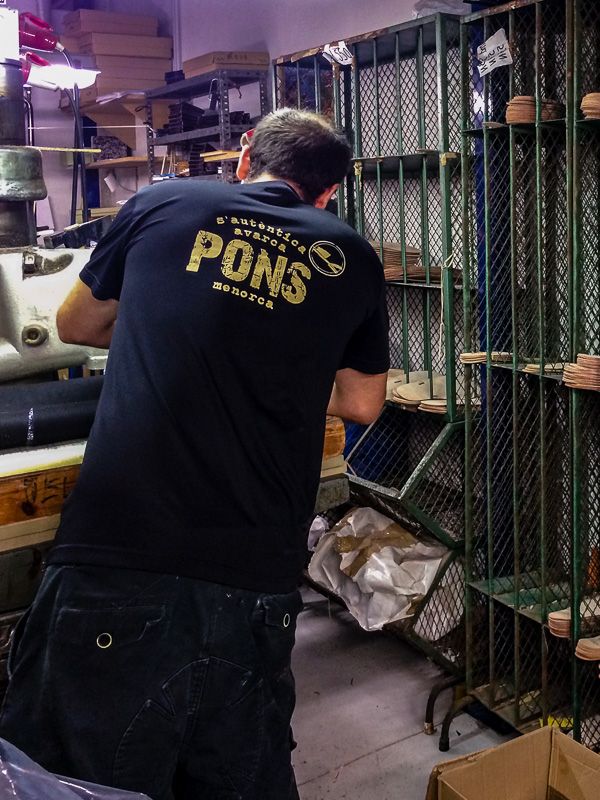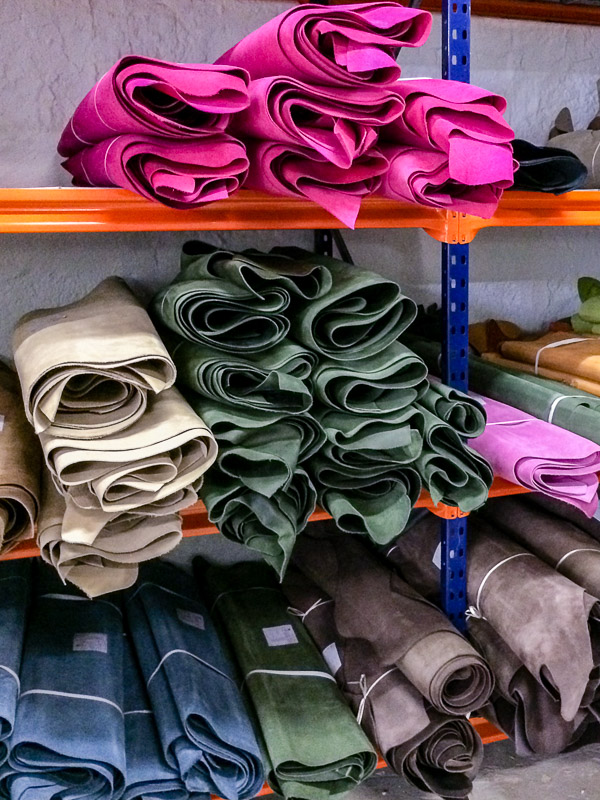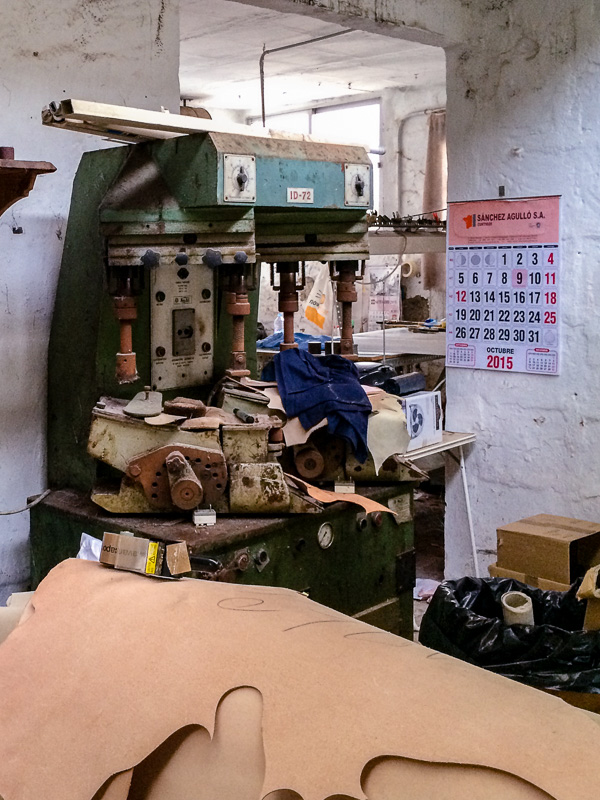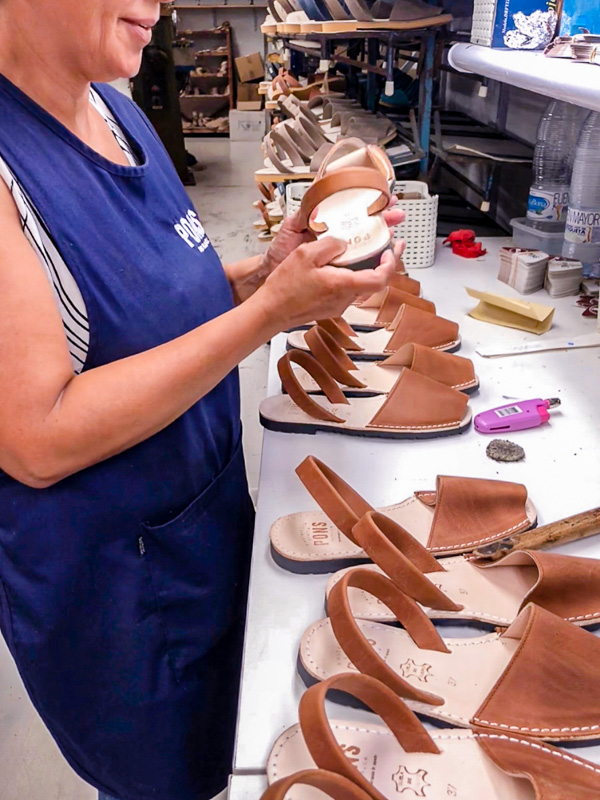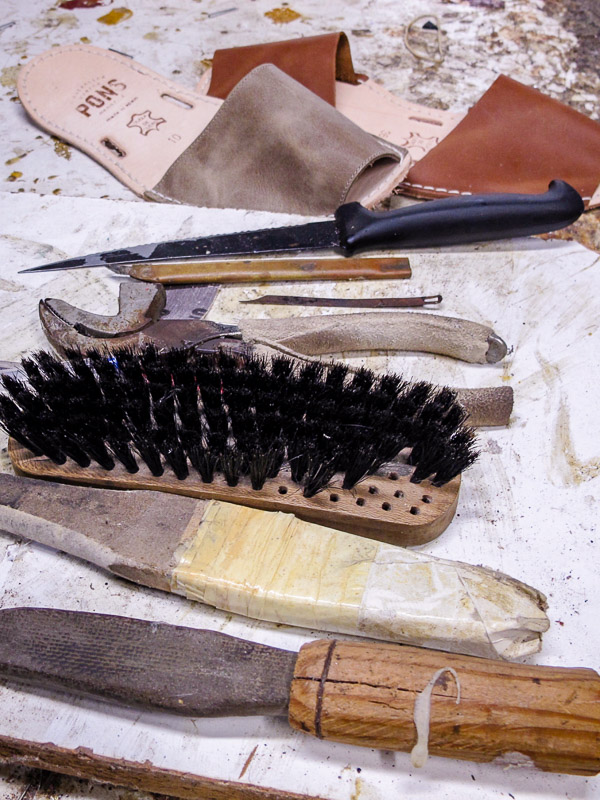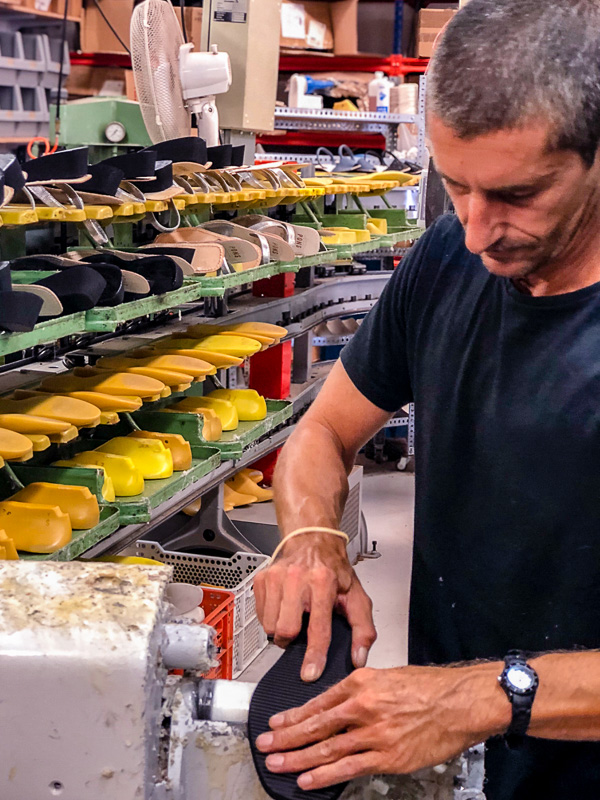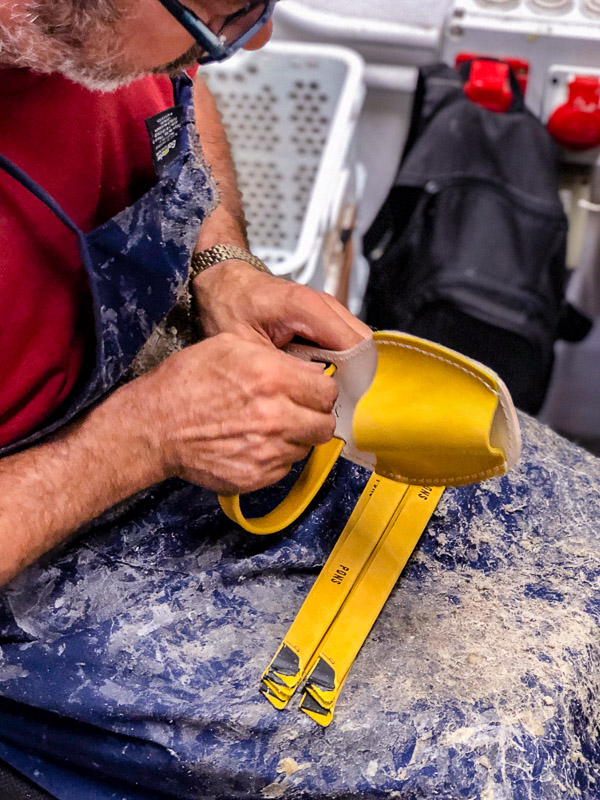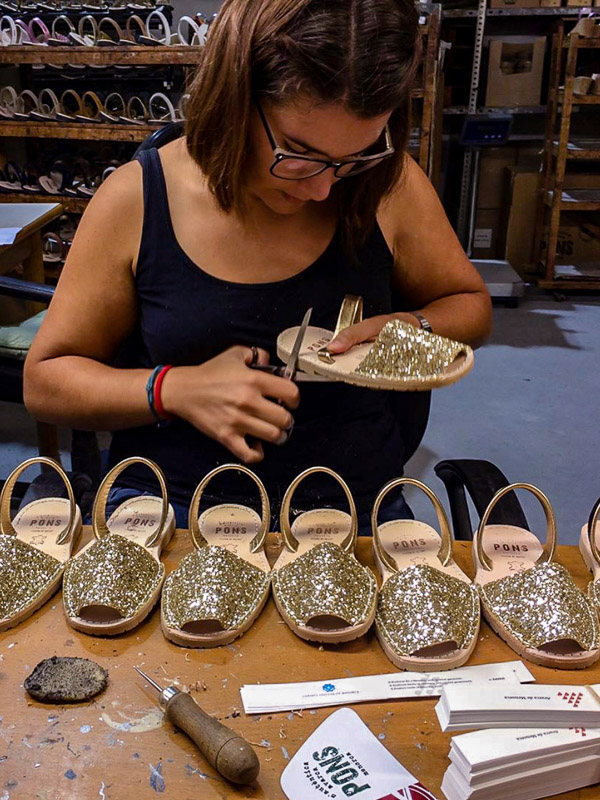 Avarca de Menorca Logo
Look always for the Avarca de Menorca Logo.
Nowadays, due to its popularity, some manufacturers have come up with many fake imitations that are far from the authentic, artisan and top quality measures and materials used in the genuine avarcas.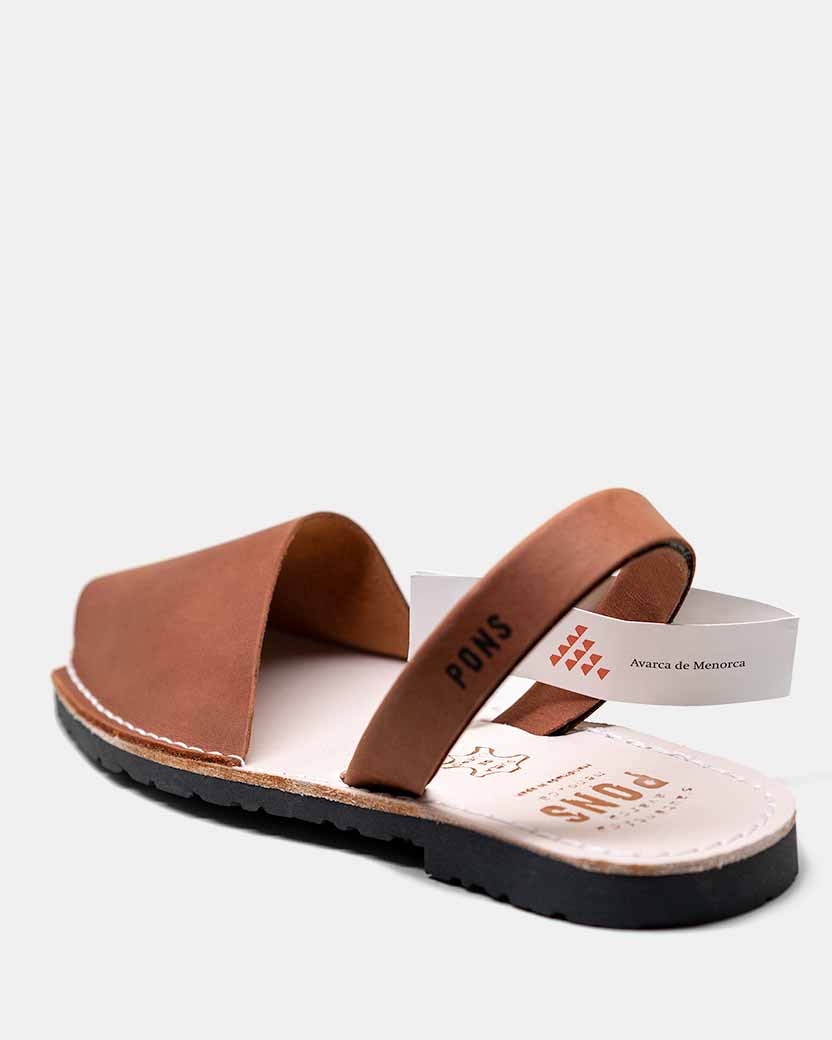 The local goverment (Consell Insular) and the Shoemaker Association of Menorca (Associació de fabricants del Calçat de Menorca), in order to protect the traditional avarcas handcrafted in the island, have developed the sign "Product of Menorca" that ensures the highest quality standards and the authenticity of the avarcas sandal while preserving and protecting the artisans and tradition of the island.
The Pons brand
AvarcasUSA exclusively features original Pons Avarcas, a family owned business located in Ciutadella and specialized in artisan Menorcan avarcas since 1945.
The current manufacturers are the third generation of the Pons family that have proudly continued the family tradition. Pons avarcas are well known for being handcrafted in workshops where every last detail is given the utmost attention: from the raw materials, sourced 100% from Spain, used to their design and finishing, to achieve a product of the highest quality.
Watch the video below to see how Pons are handcrafted: