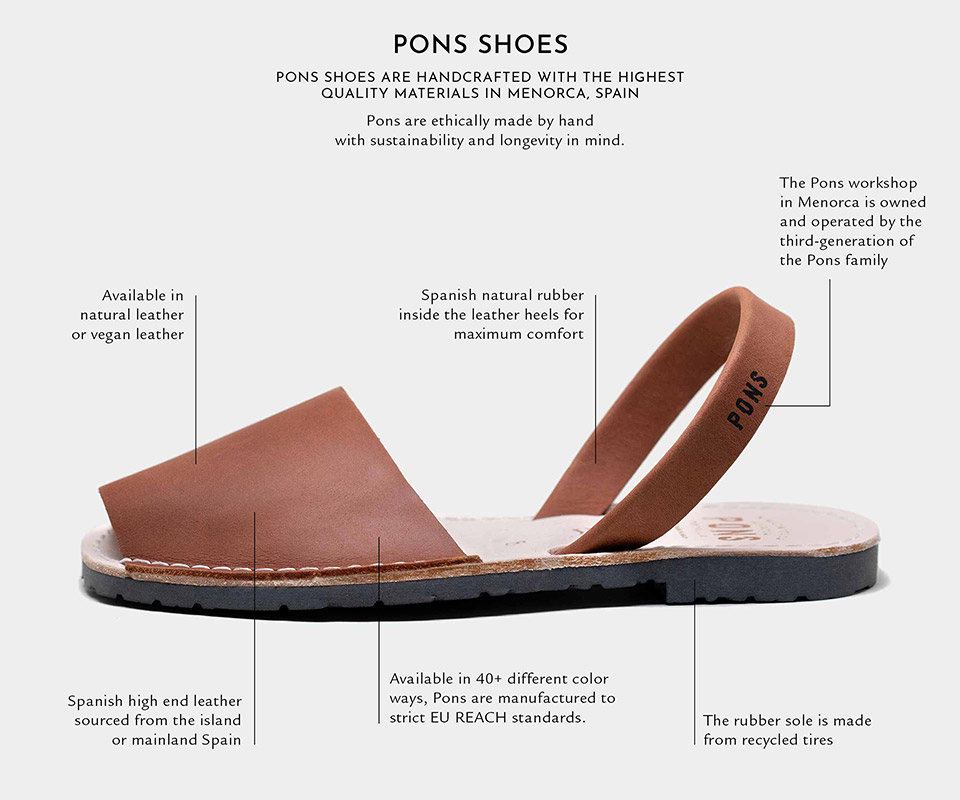 Pons Avarcas, a fashionable updated version of the traditional avarca, combine craftsmanship with the latest technology, along with top quality natural soft leather, to guarantee maximum quality and style. Pons Shoes are handcrafted by the 3rd generation of the Pons family in Menorca, Spain since 1945 with the highest quality materials. Read more...
Nowadays, due to its popularity, some manufacturers have come up with many fake imitations that are far from the authentic, artisan and top quality measures and materials used in the genuine avarcas. Read more...
Avarca sandals are handcrafted from top quality and authentic leather according to the traditional measures. In its origins, the sole of the avarcas were made from recycled tires, which were sturdy and durable. Nowadays, they are made with lightweight rubber molds, still with the same characteristic finish of the traditional sewn sole.
All models, men's, women's, and children's, conserve the essence of the original Menorcan avarcas: a shoe with more than a century of tradition, comfortable and resistant. Read more...