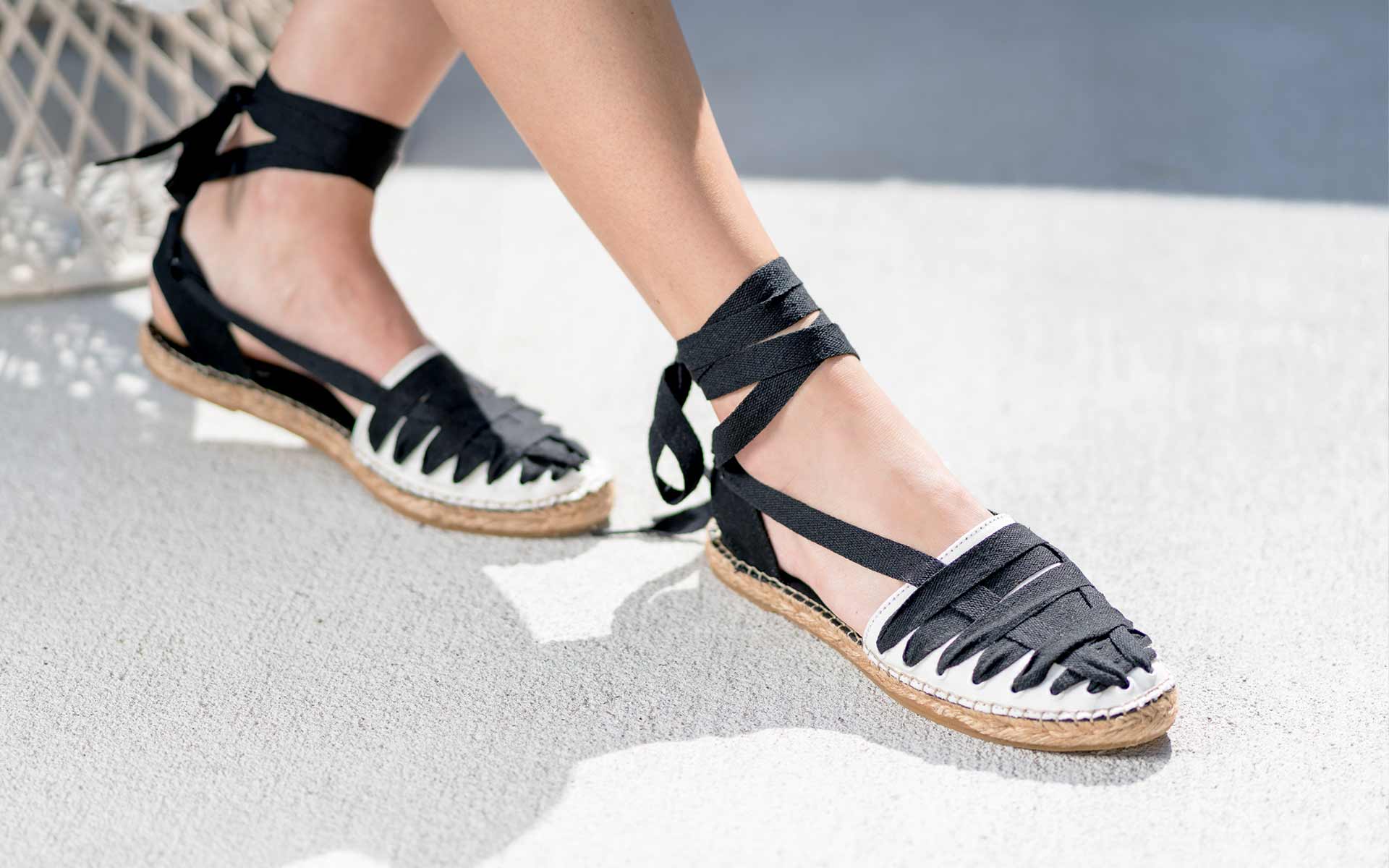 Our Espadrilles are beautifully handcrafted one by one, with a great attention to detail, using first-rate quality materials by the Laro family in small workshops in La Rioja, Spain.

Check the complete collection for her and him.
Espadrilles Collection
The shoe making tradition in this area, and more specifically in Arnedo, has more than a century and jute rope soles have becomed the specialty, which is favored because of its eco-friendliness compared to synthetic substances. The natural bright white color of jute is a major design feature of modern espadrilles.
LARO SHOES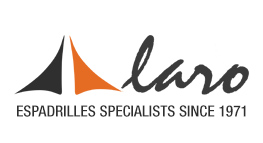 Laro Shoes is a traditional, family run company that has been growing and advancing since 1971. Today it has advanced means and facilities and a team of over 30 employees. Distribution at a national level has made the quality of our shoes recognised and appreciated by our customers on a wide scale. Their loyalty and satisfaction is our best testament.
Each season, our creative team think up new collections, with current and attractive designs to suit a wide and varied audience of all tastes and ages. Shoes for men, women, teenagers and children. In footwear Laro think all of them and develop the most current and fashionable adapted to each of them. Bright and lively, or serious and relaxing. Designs of colors and shapes that excite the imagination and inspire in each person their favorite mood. For your comfort and relaxation, or the most lively and frenetic activity. It's what we put on our shoes: passion for life.