New Platform PONS Shoes, SS 2019
Meet the 'Classic Platform' — a new design with a traditional look, this platform style is the perfect combination between our Classic and Mediterranean styles. This beautifully handmade Classic Platform shoe offers a traditional look with an updated design by the PONS family.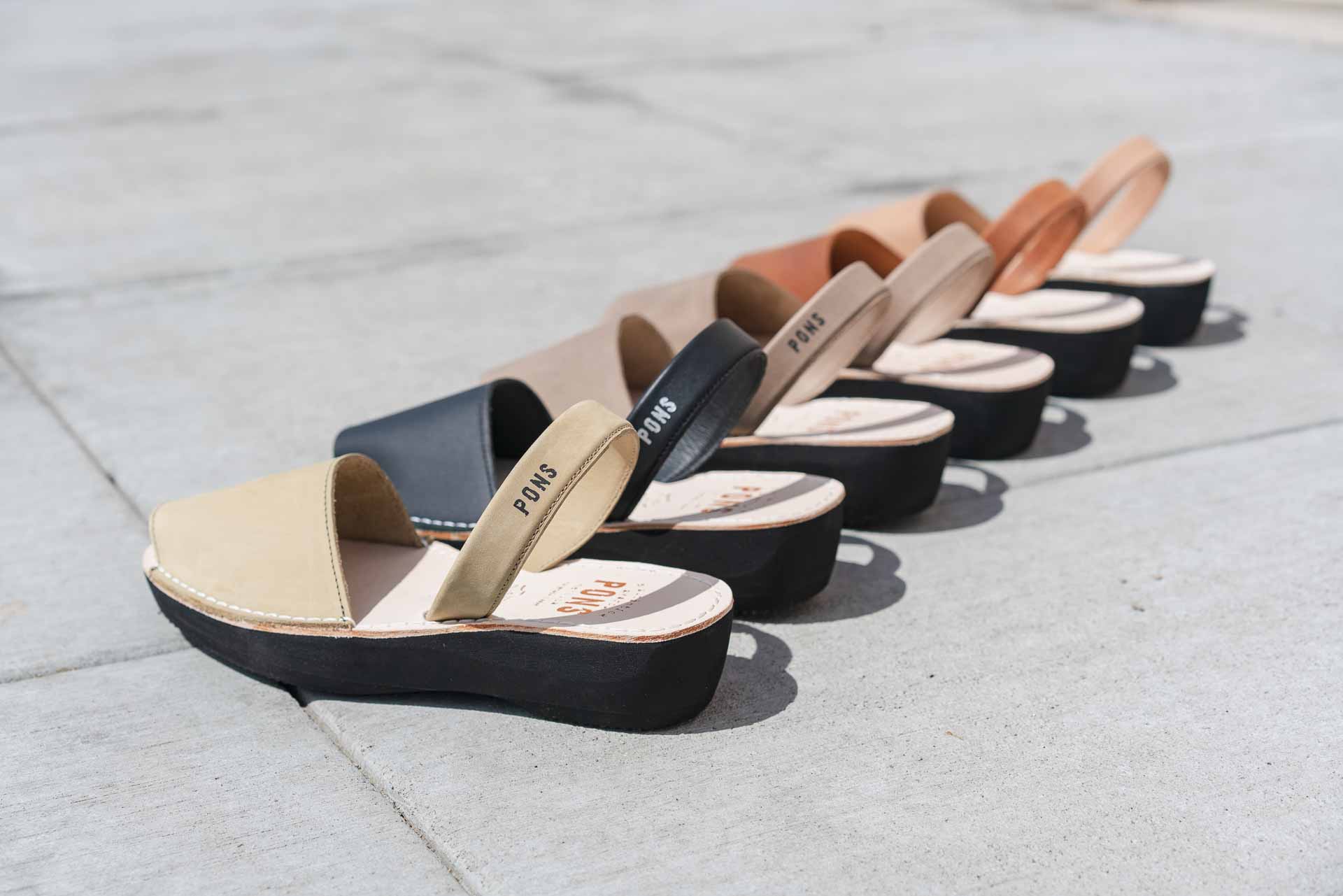 Featuring an all-natural leather upper and a lightweight micro-pore platform, the 'Classic Platform' can transition easily from day to night with its 1.5 inch platform. Find them in our favorite neutrals, including Black, Brown, Olive, Tan and Taupe. We love them all!
A perfect combo between the Classic style and the Mediterranean style.
Taupe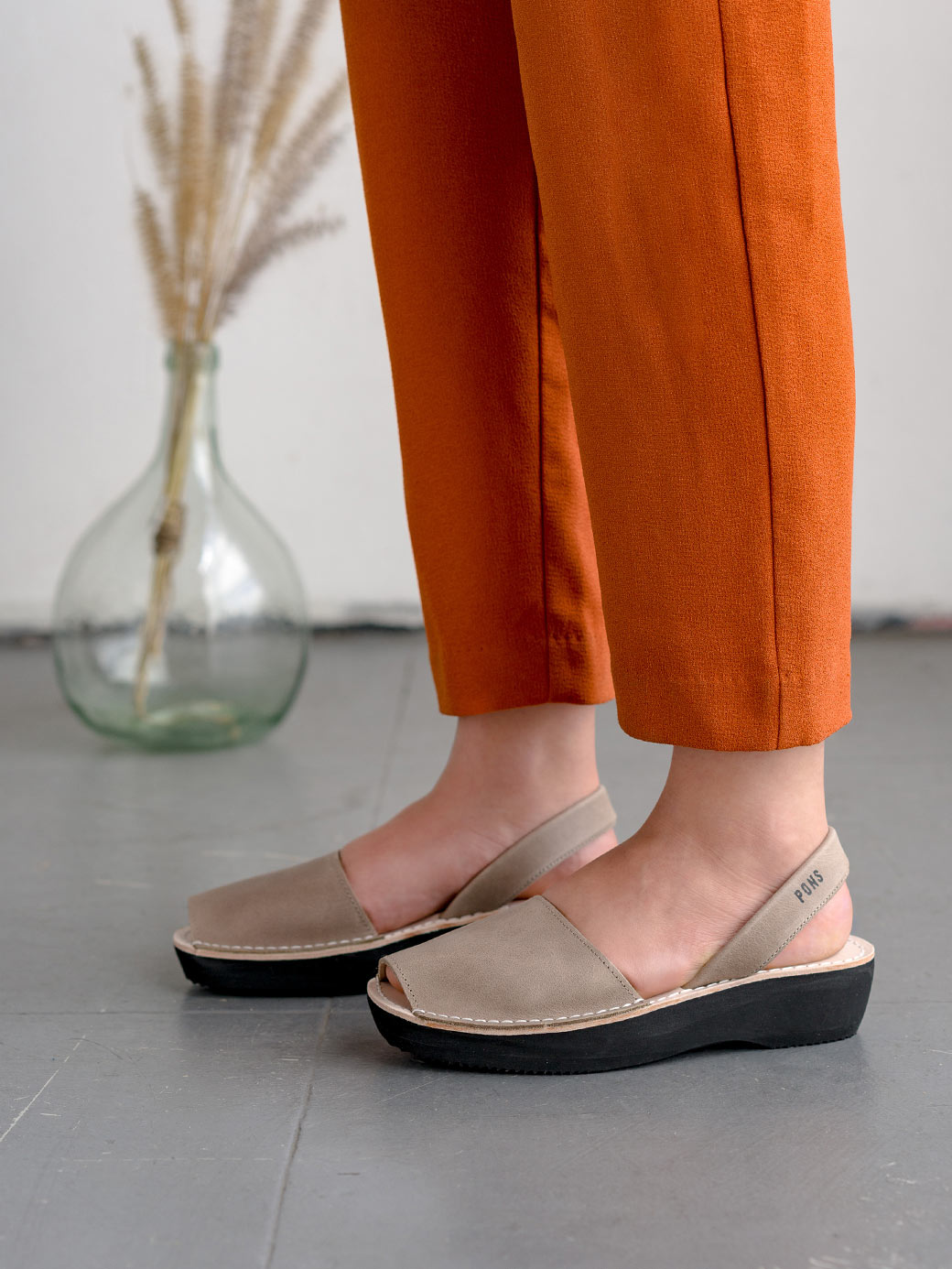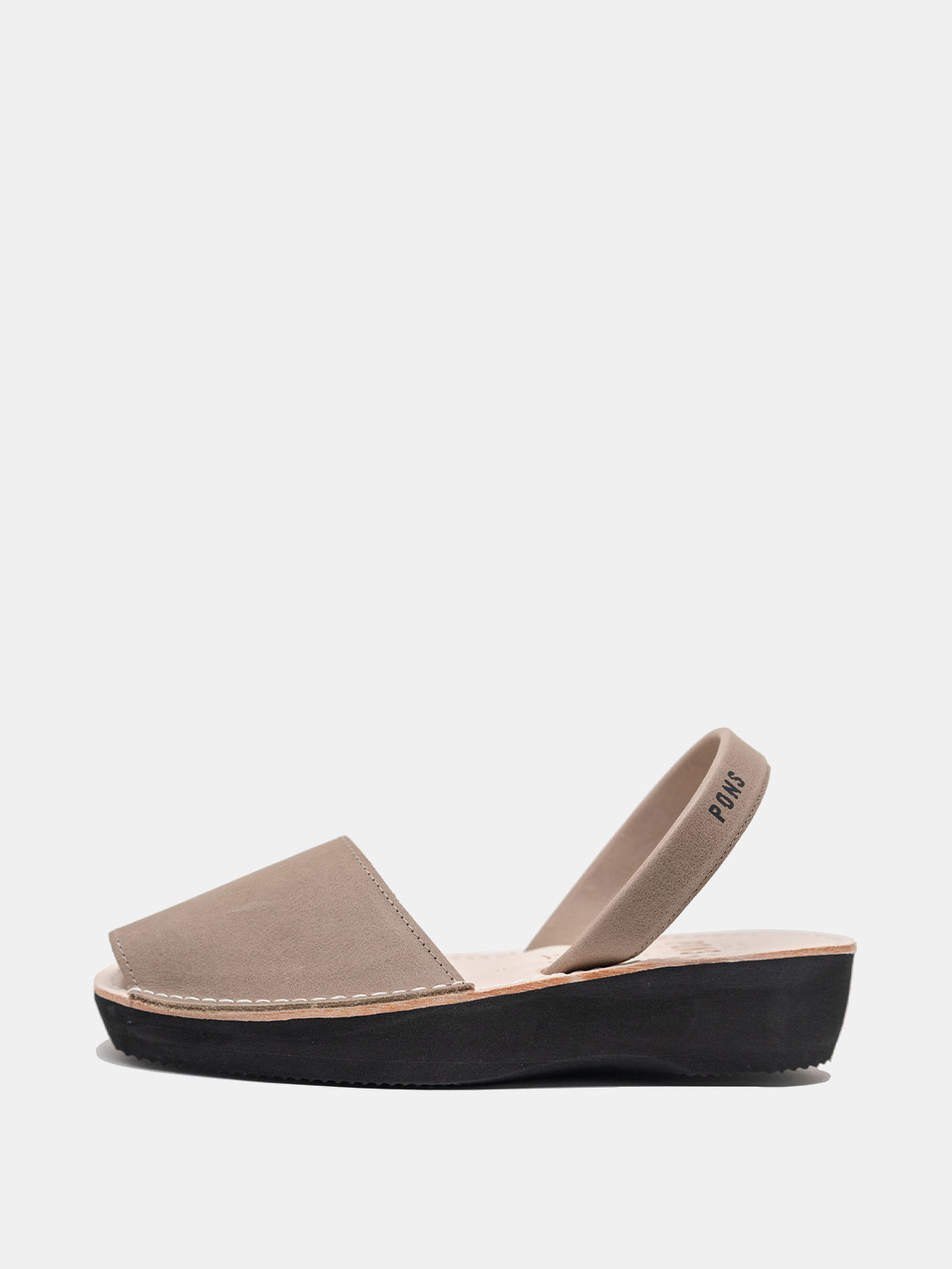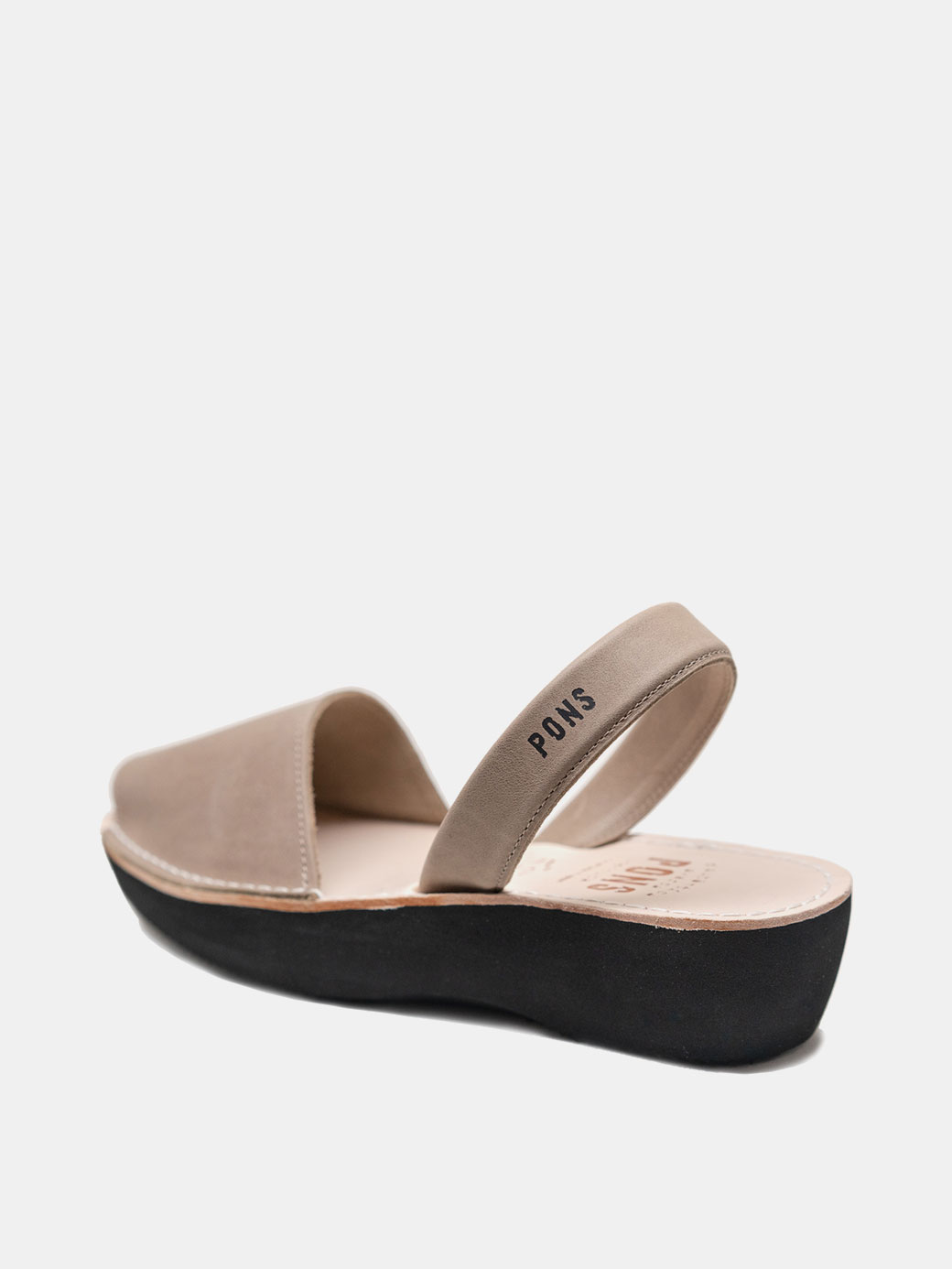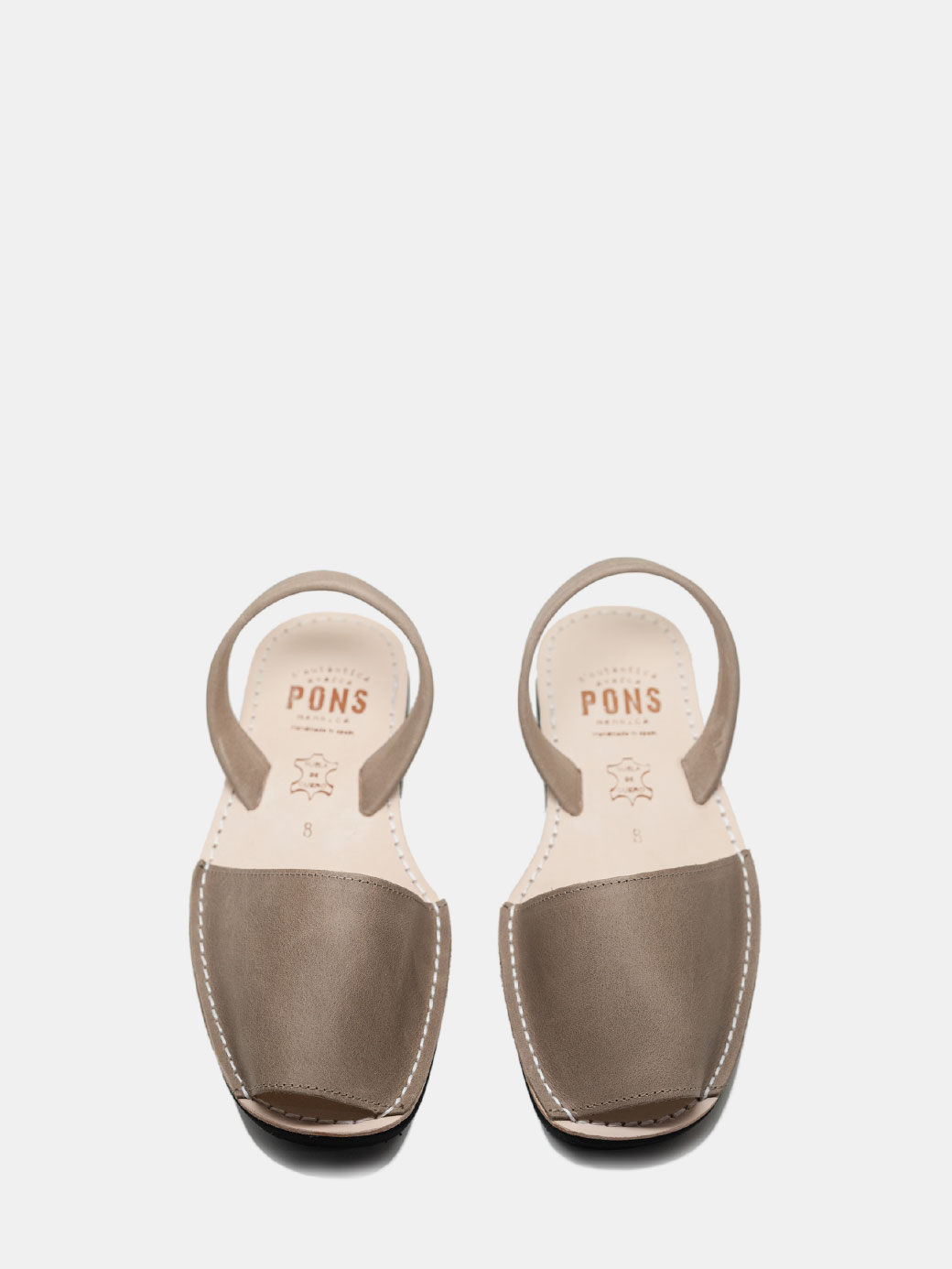 Black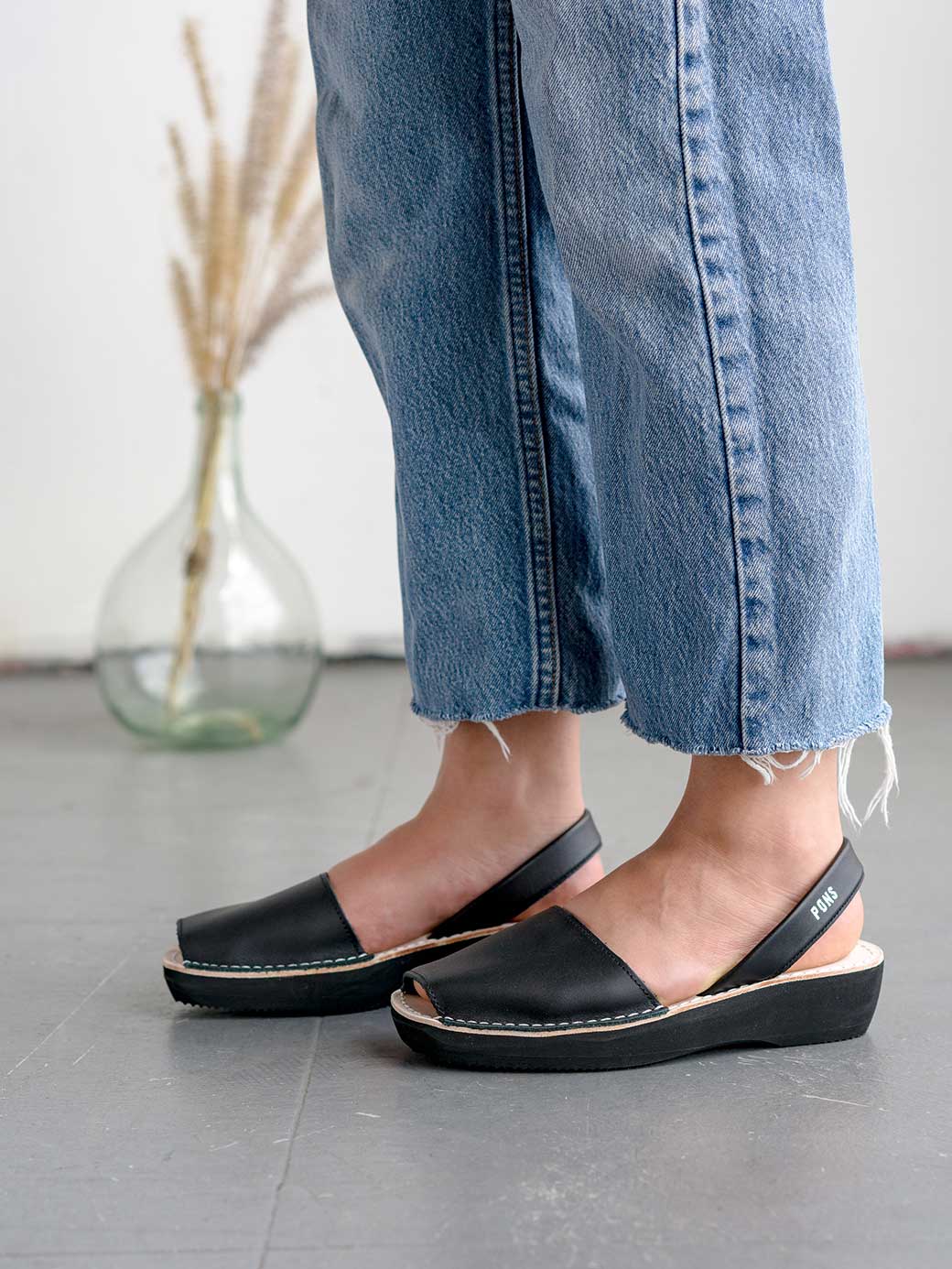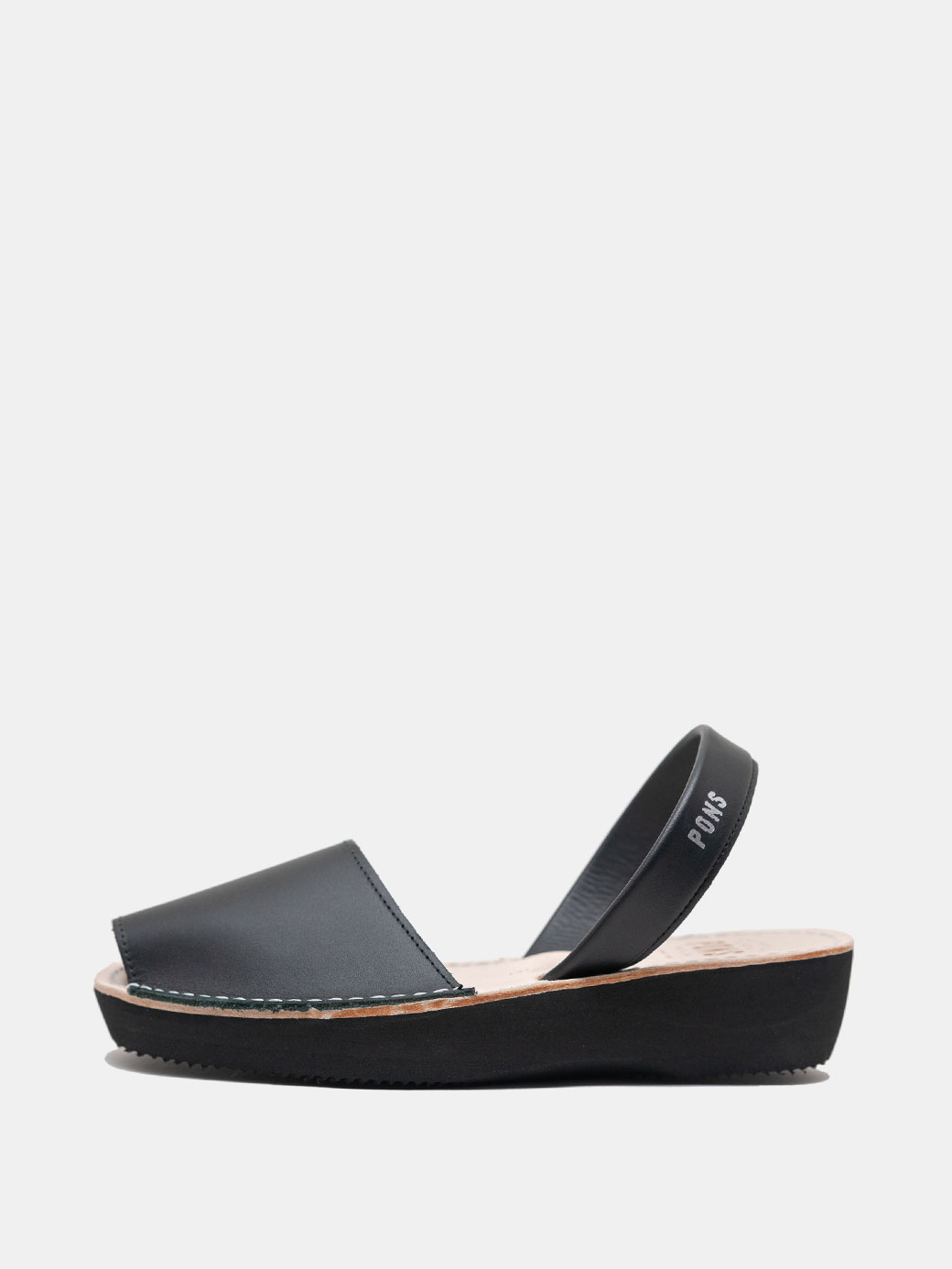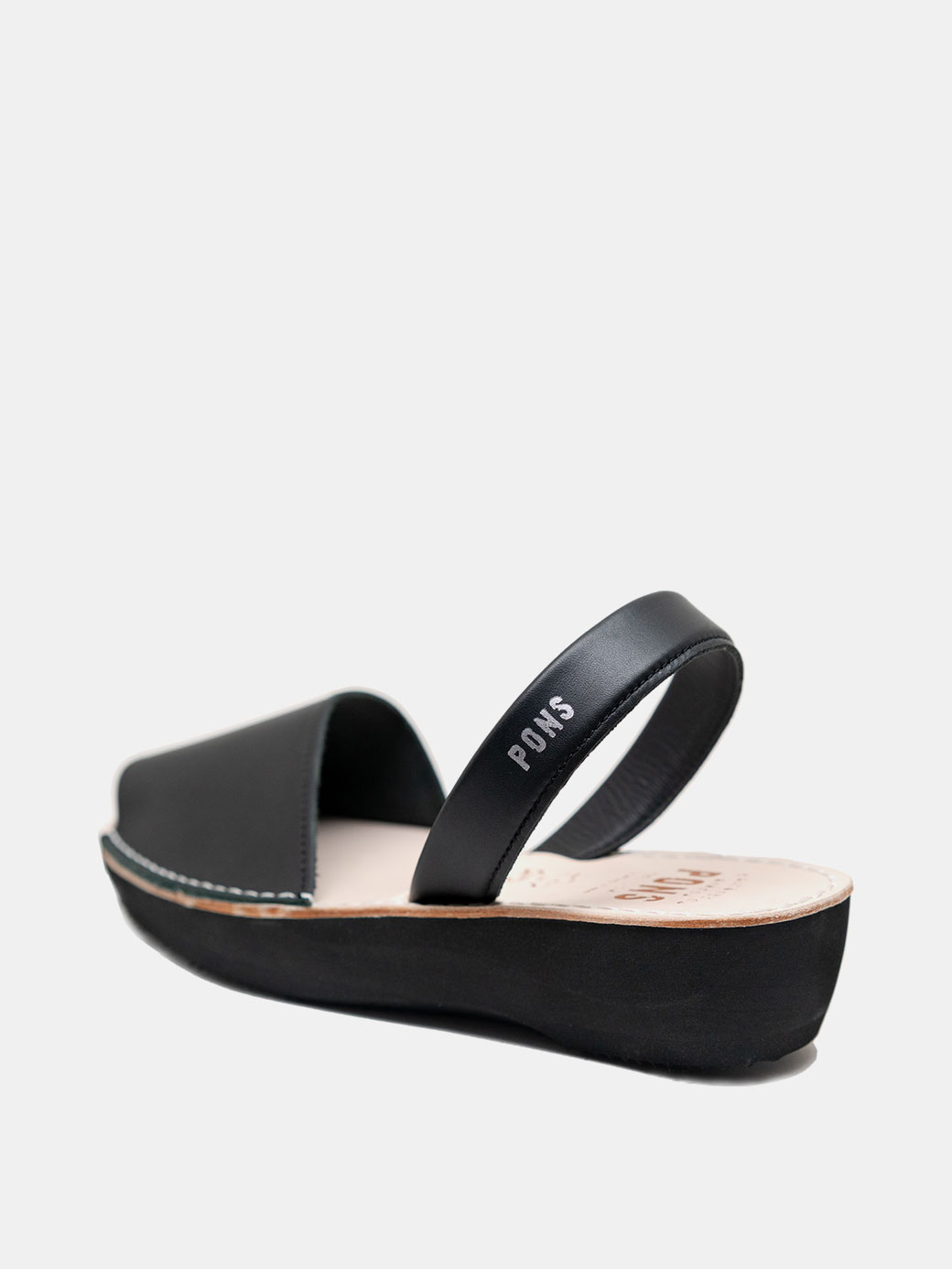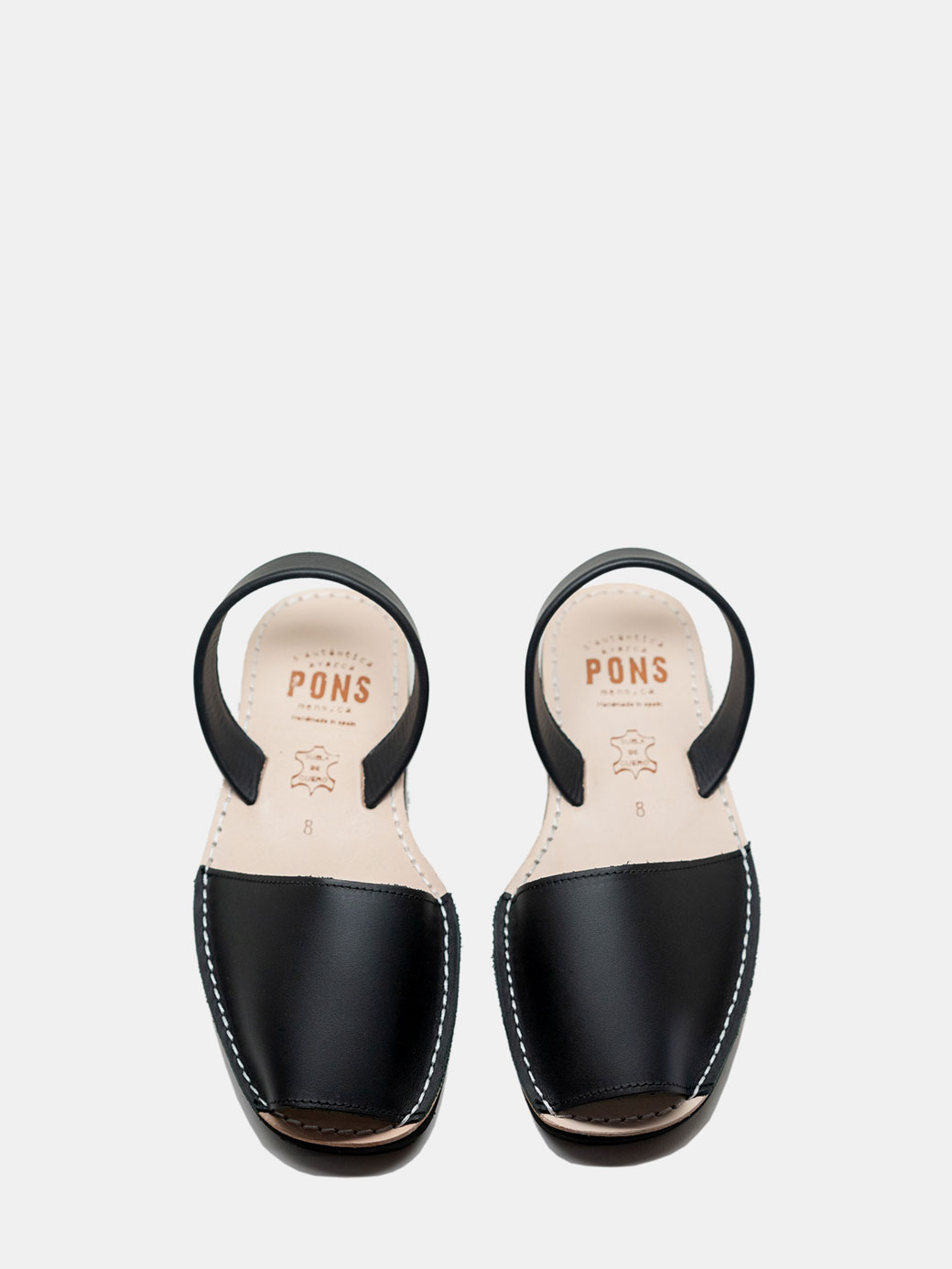 Brown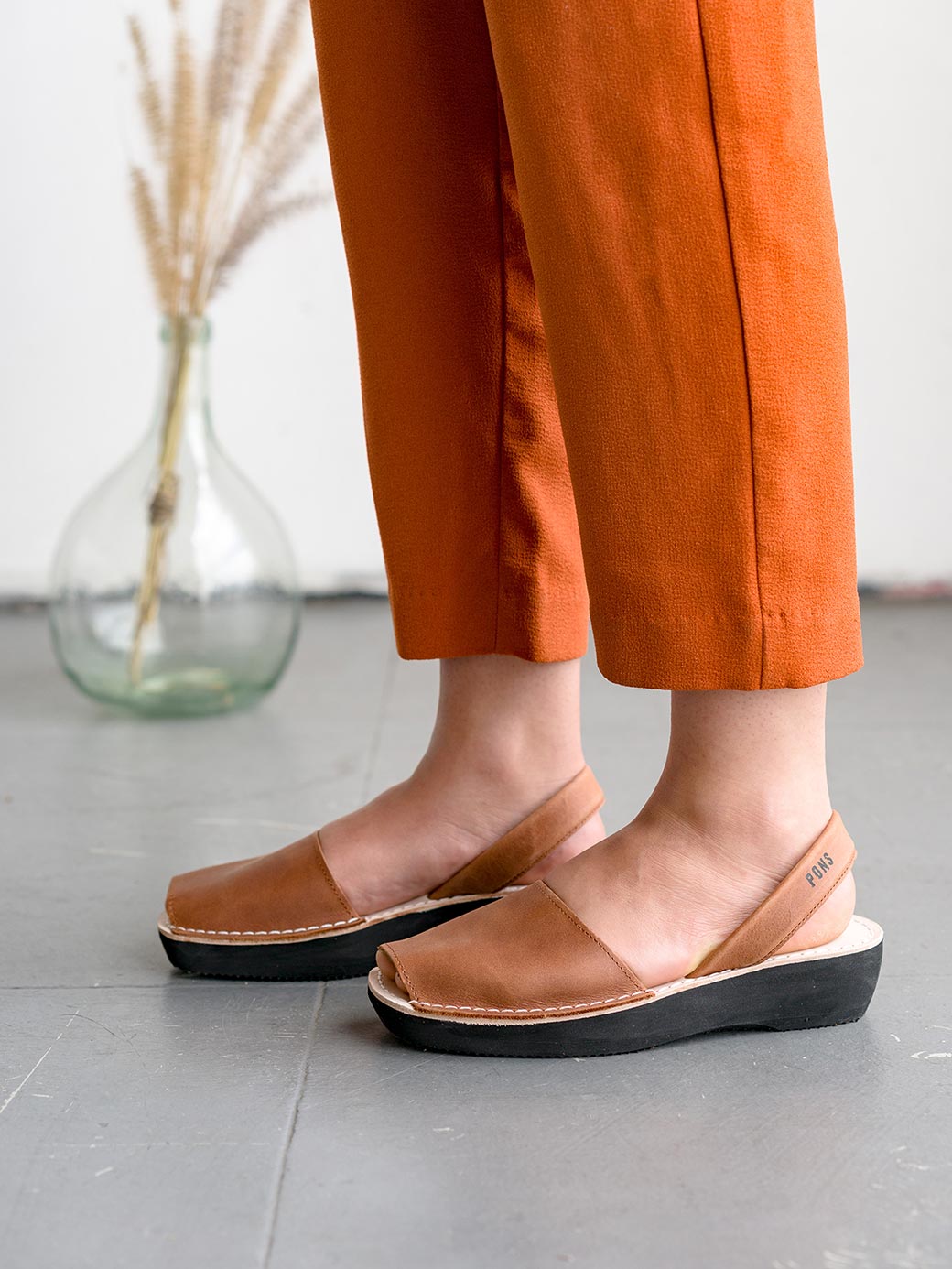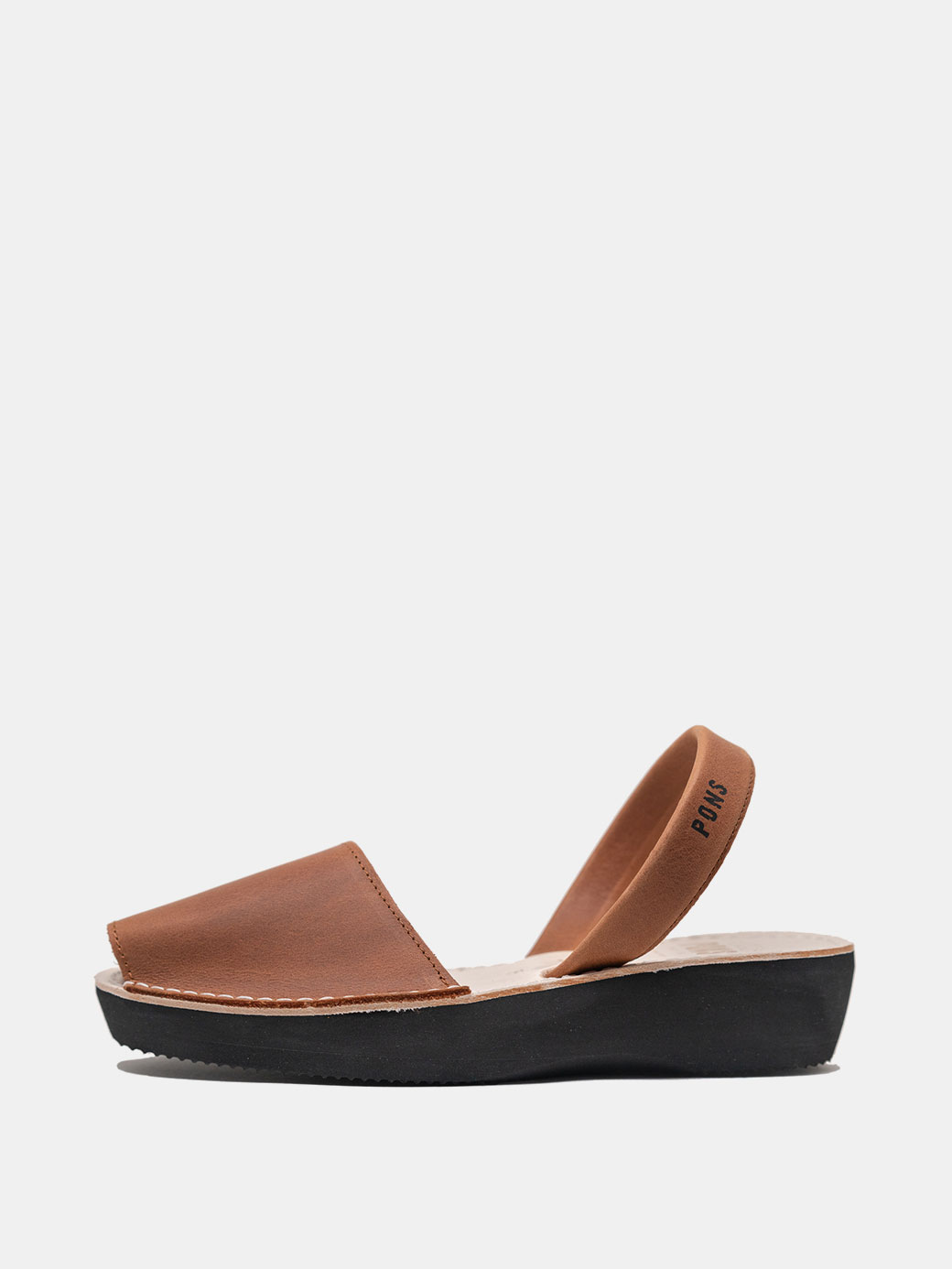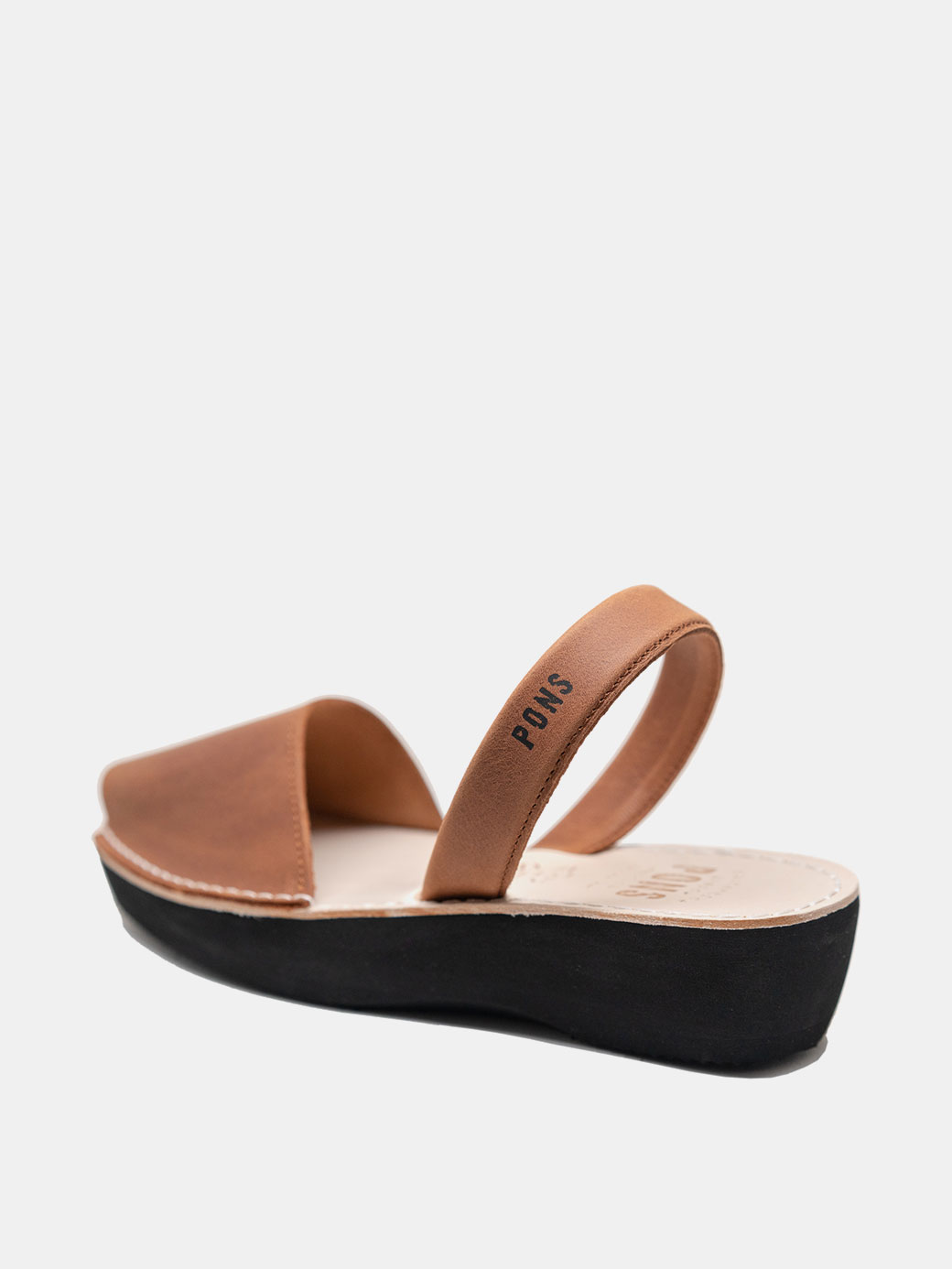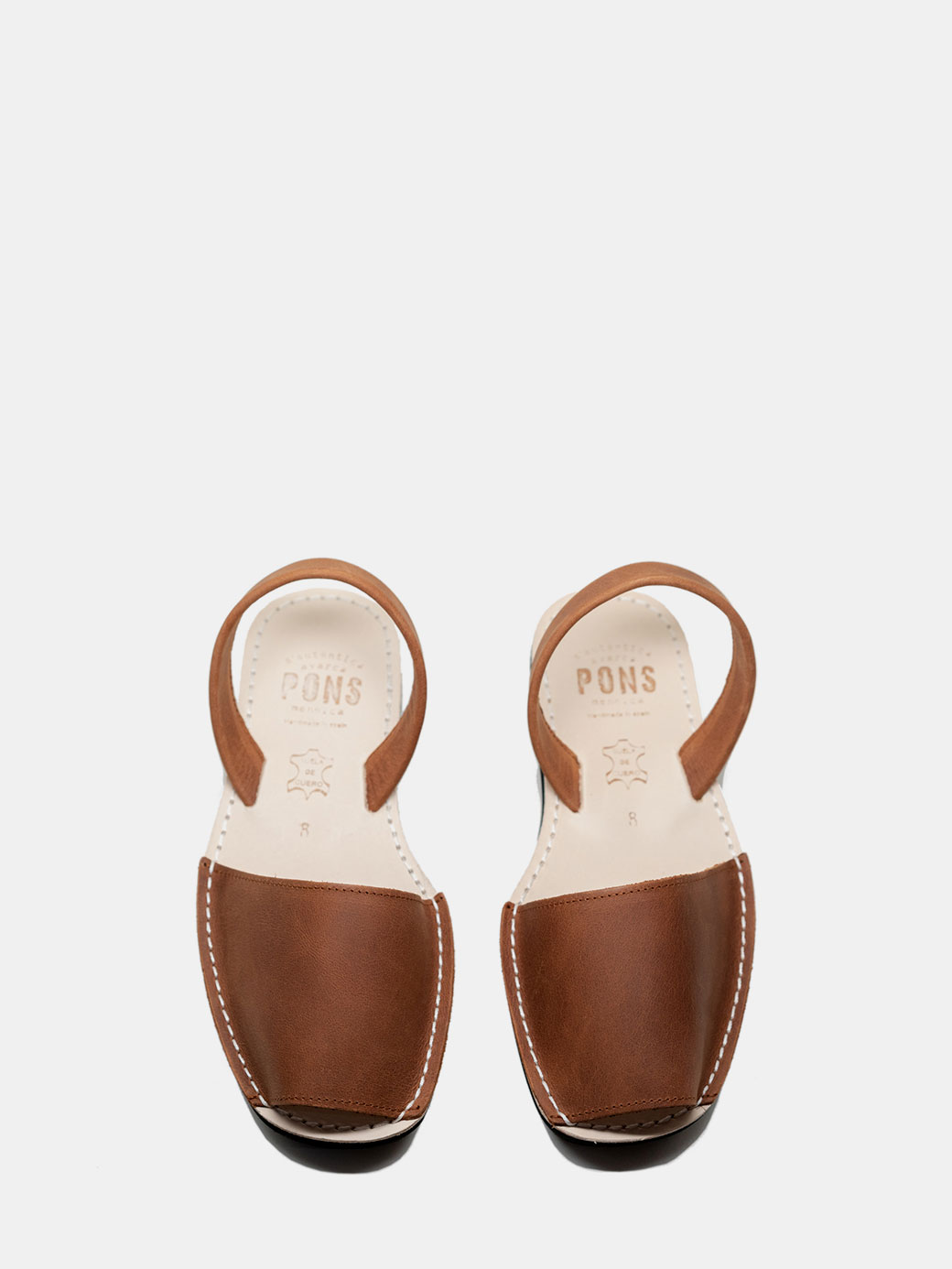 Olive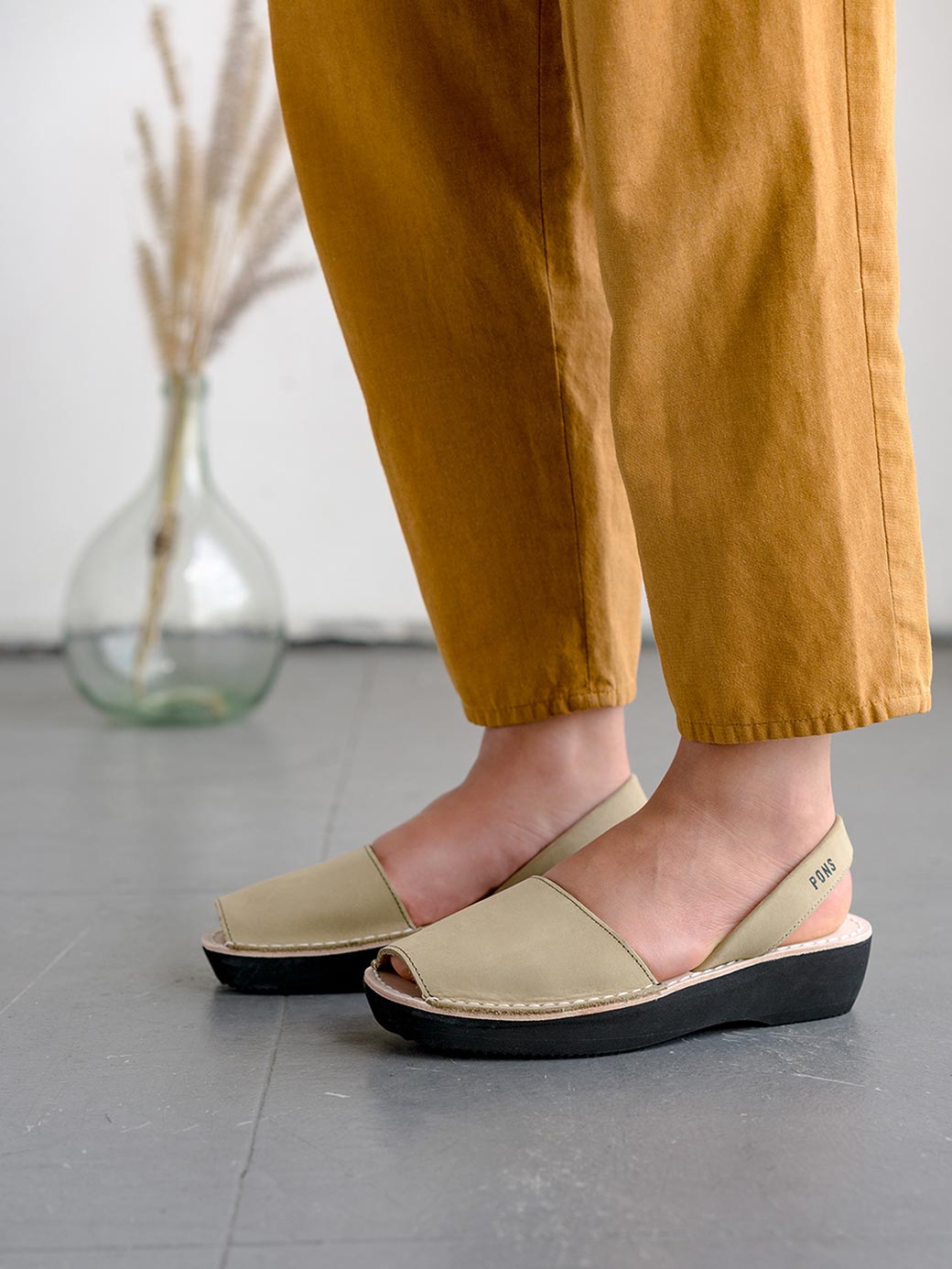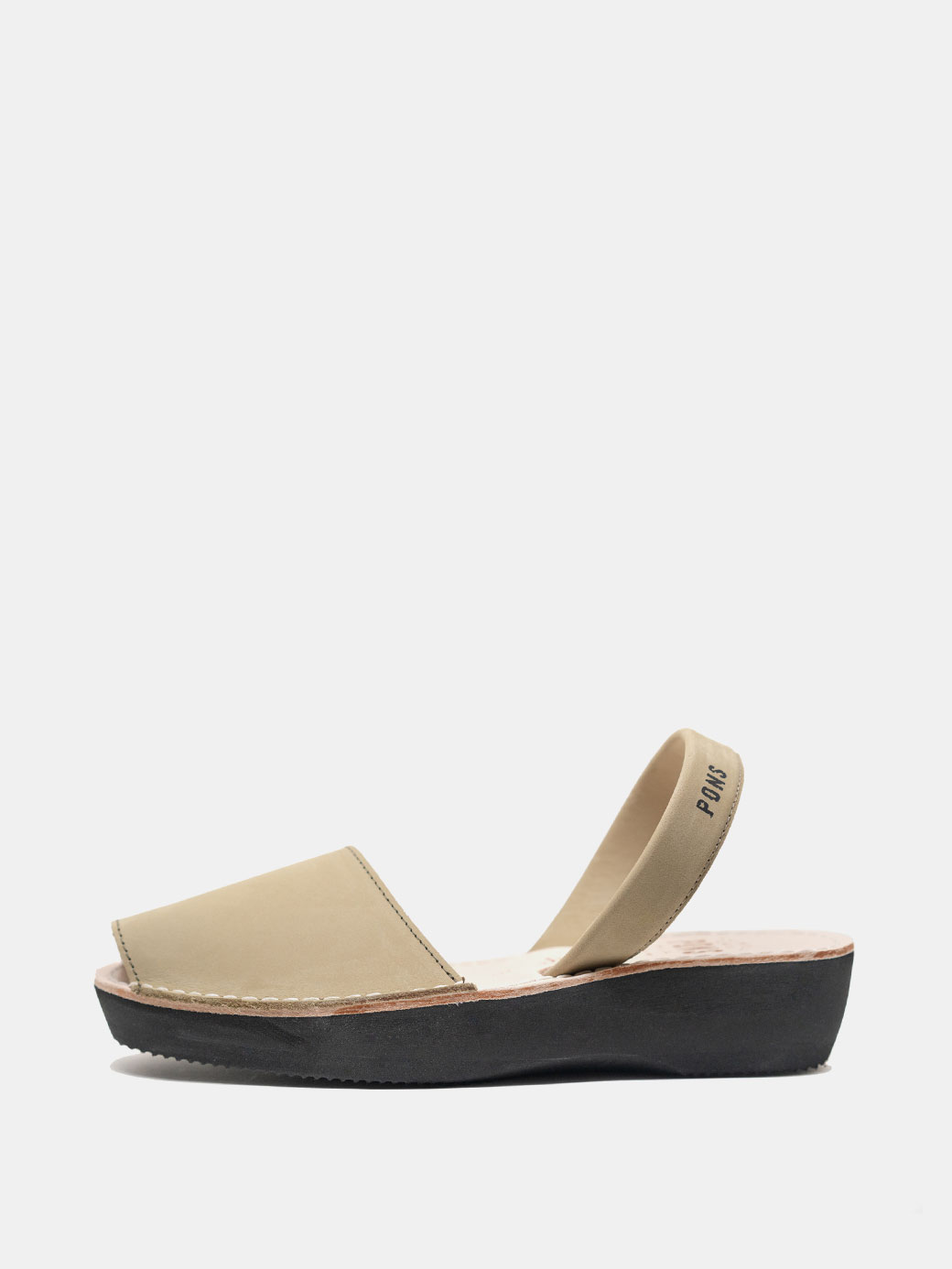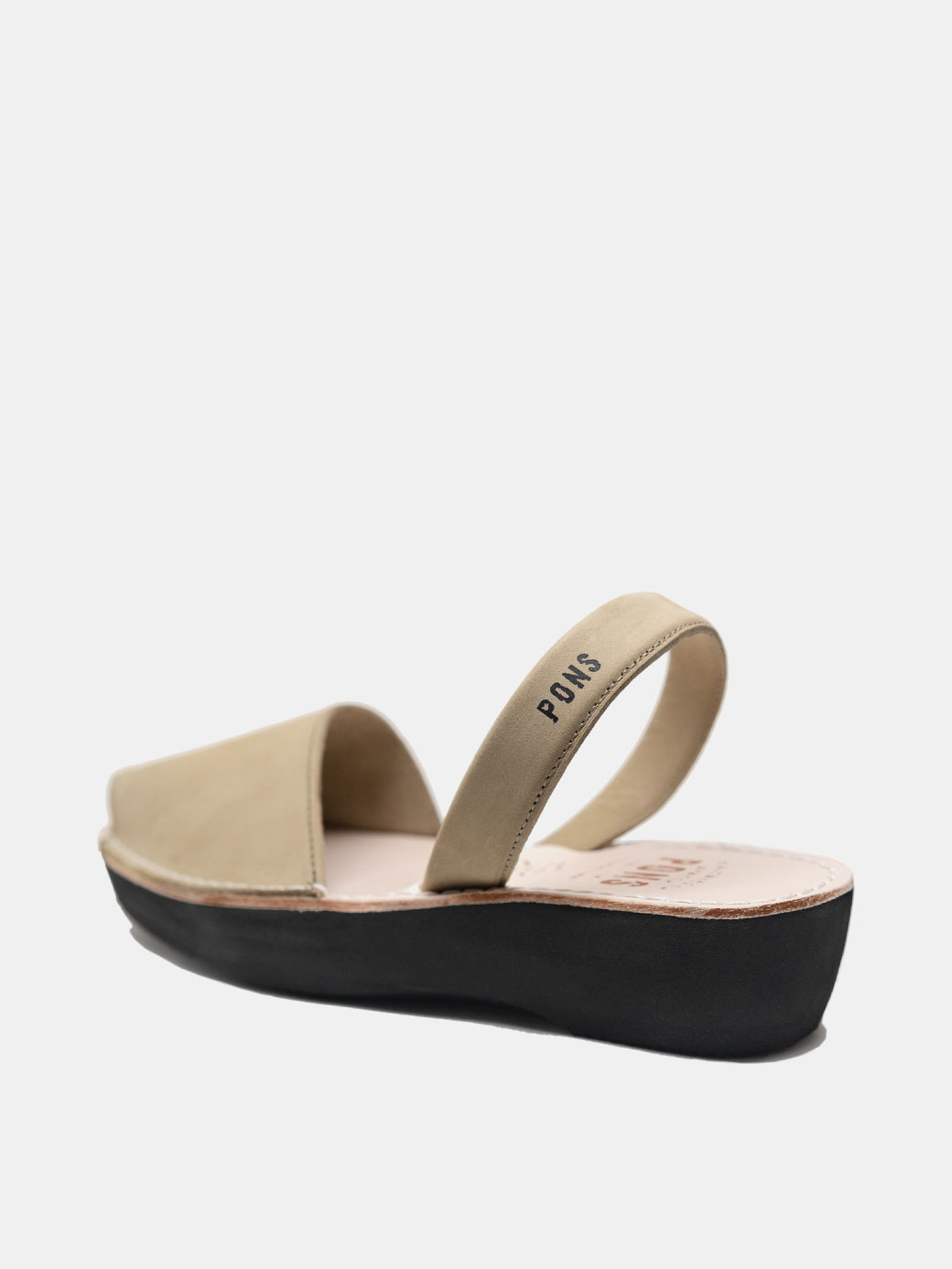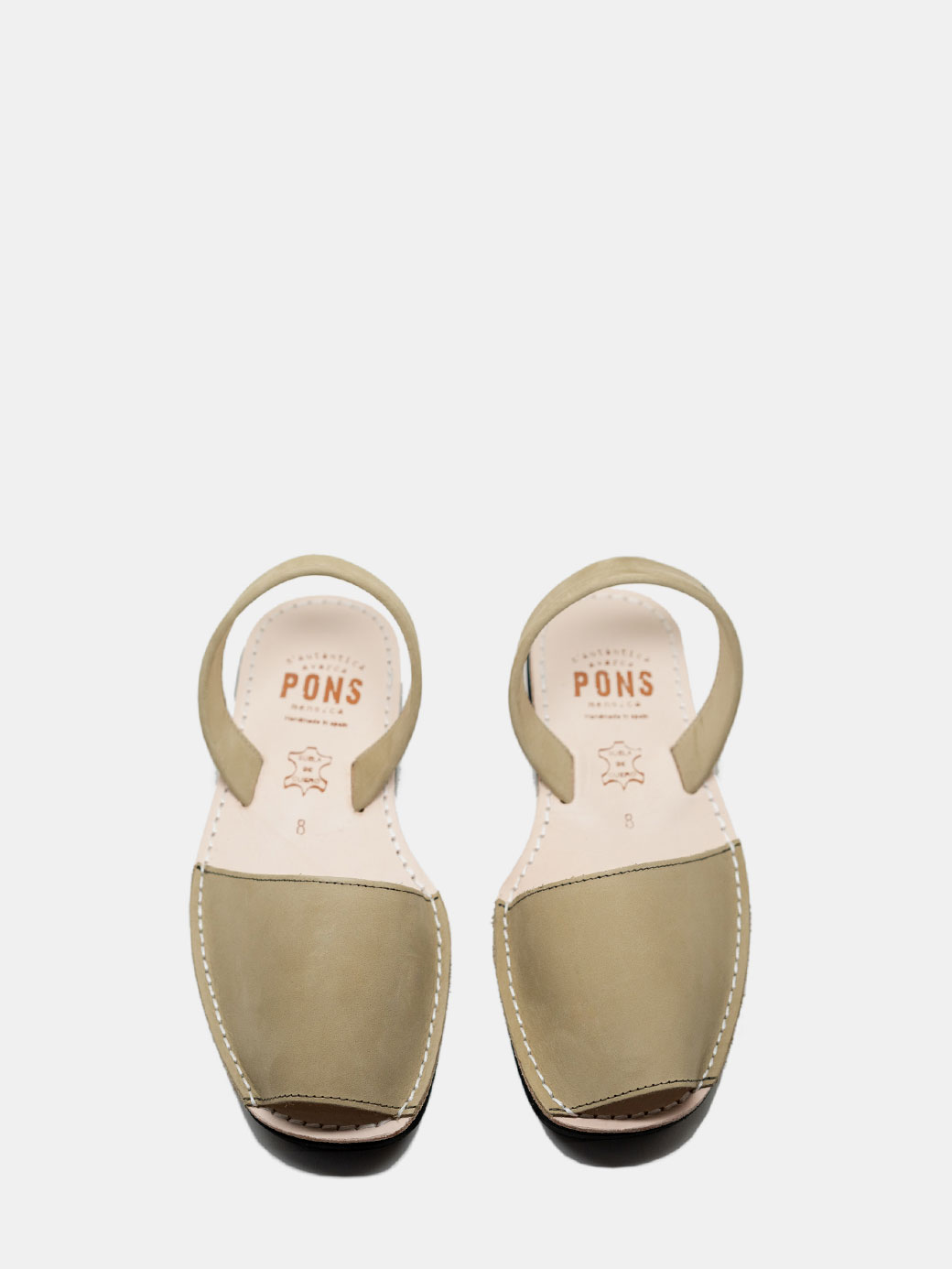 Tan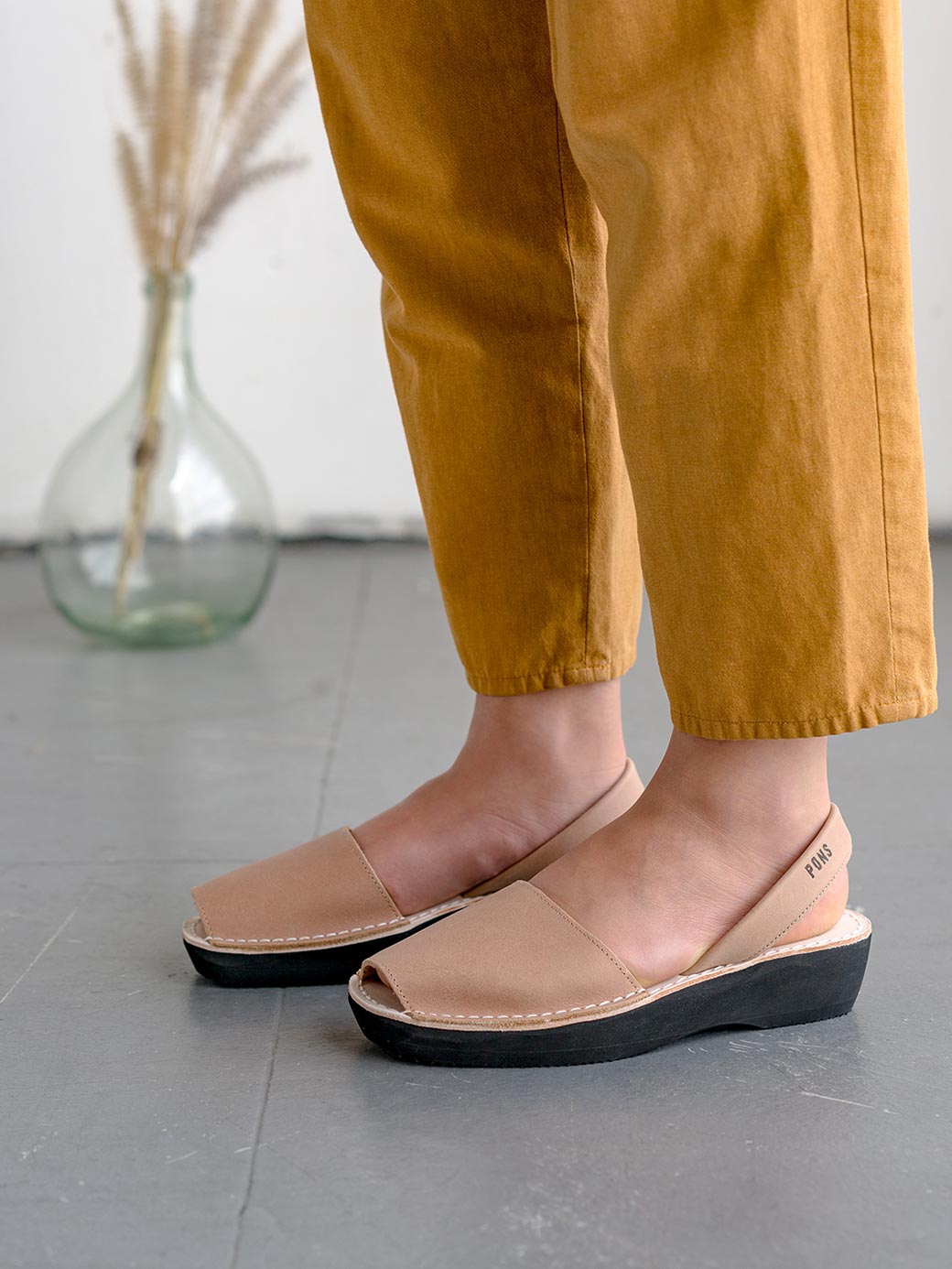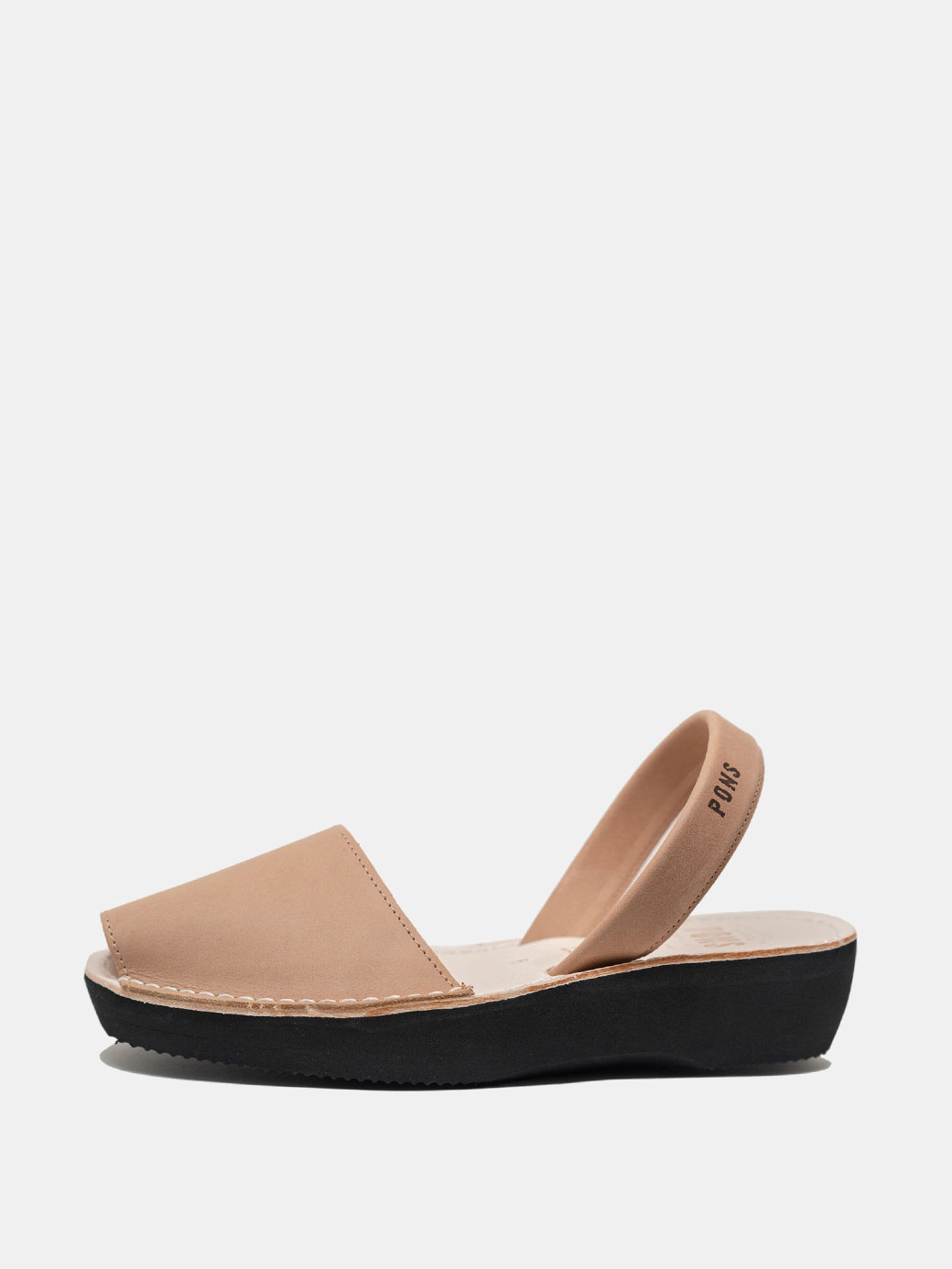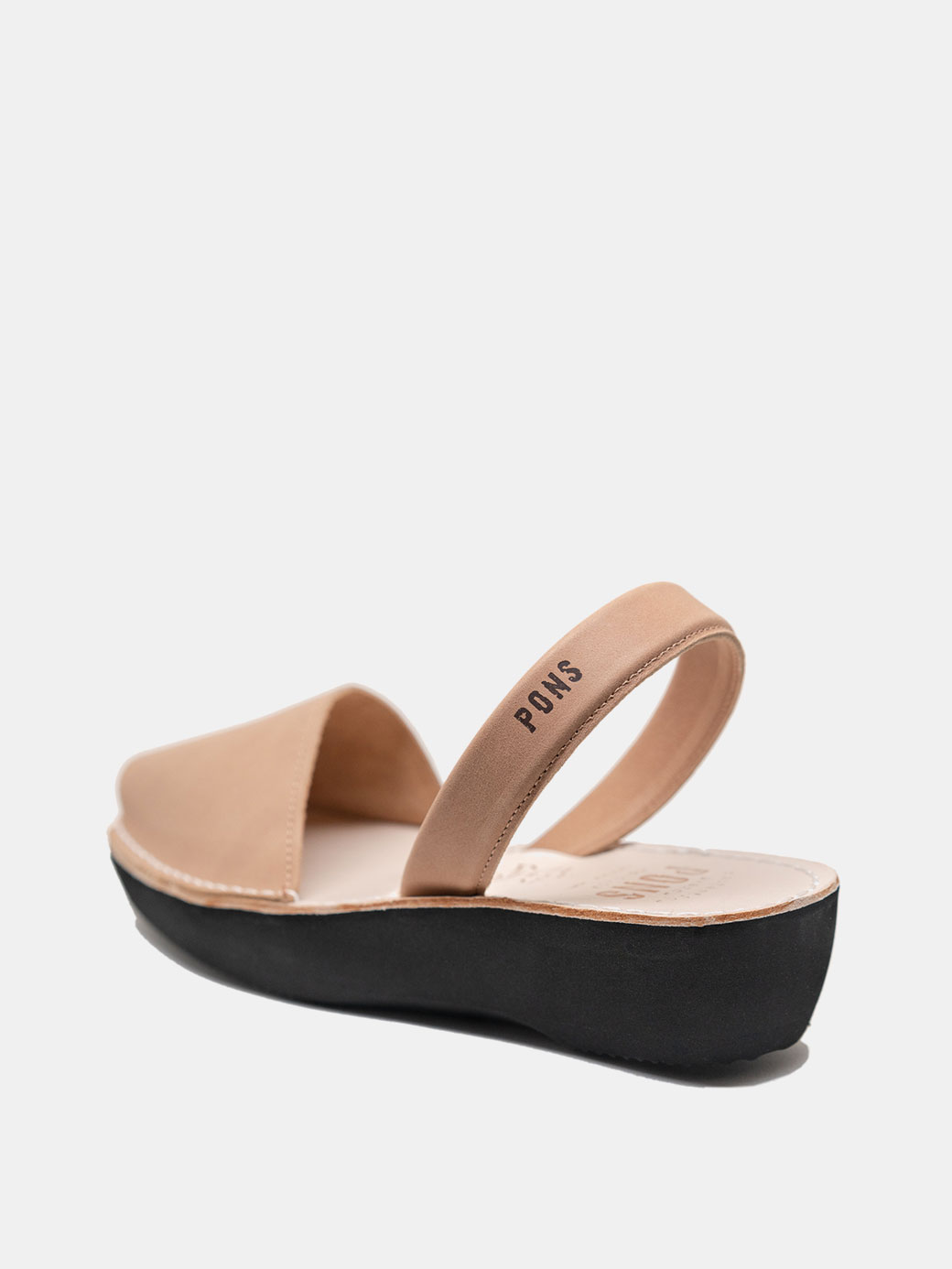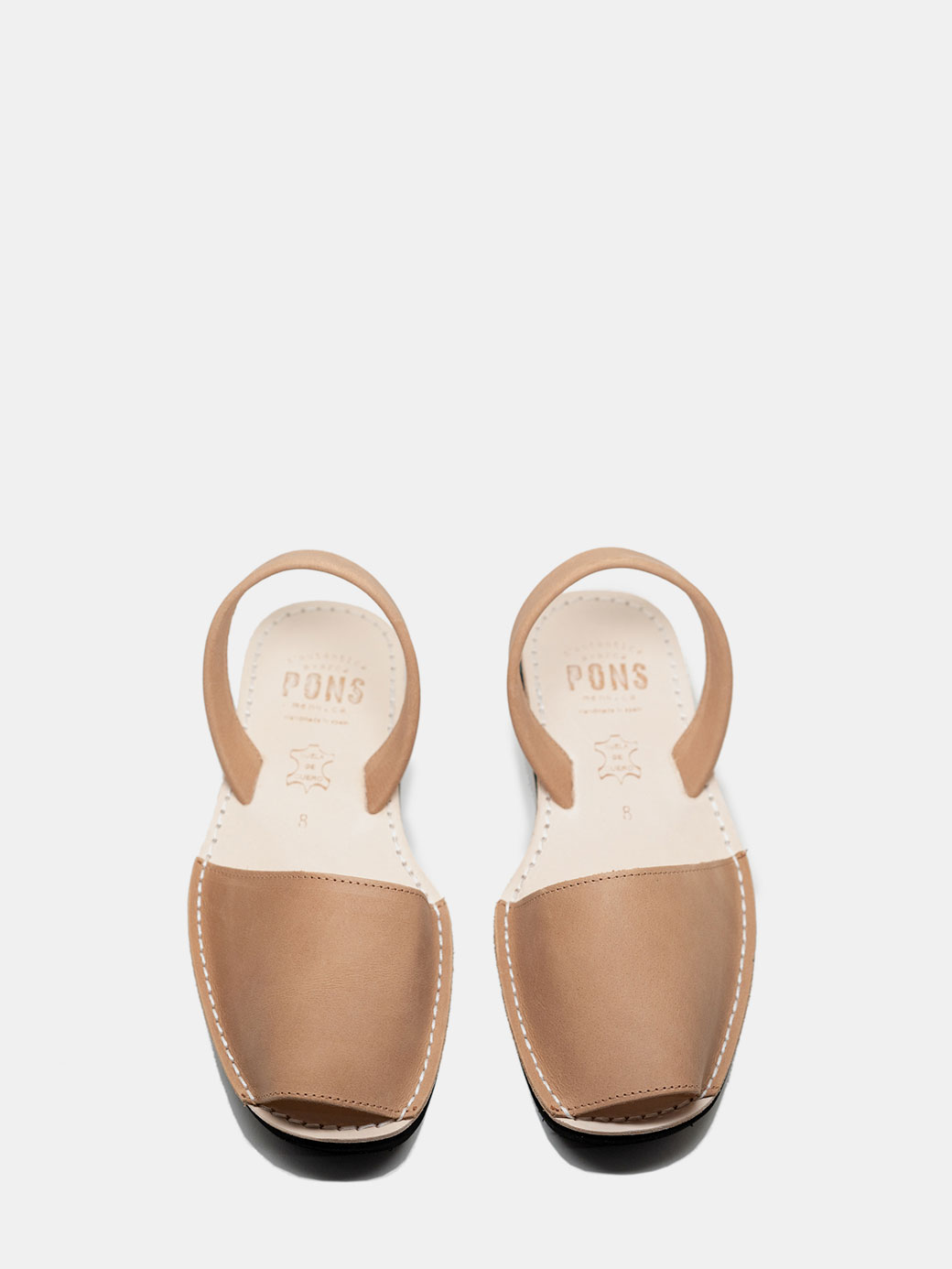 About our Avarcas
Crafted from all-natural leather and recycled tires, they were designed to keep farmers' feet dry, comfortable, and protected. PONS Classic style most closely resembles these earliest avarcas. The eco-friendly style has a sole made exclusively from recycled tires. All PONS avarcas – for women, men, and children– pay homage to the authentic Menorcan avarca while serving as a go-to accessory to all those who love enduring style.