Step into the world of understated elegance with our Taupe Pons sandal collection – a contemporary embodiment of timeless style. Few things resonate with the essence of Menorca quite like these classic sandals. The Taupe color, a harmonious blend between Gray and Tan, serves as the perfect neutral palette that effortlessly complements any outfit.
Taupe Pons Shoes Style Options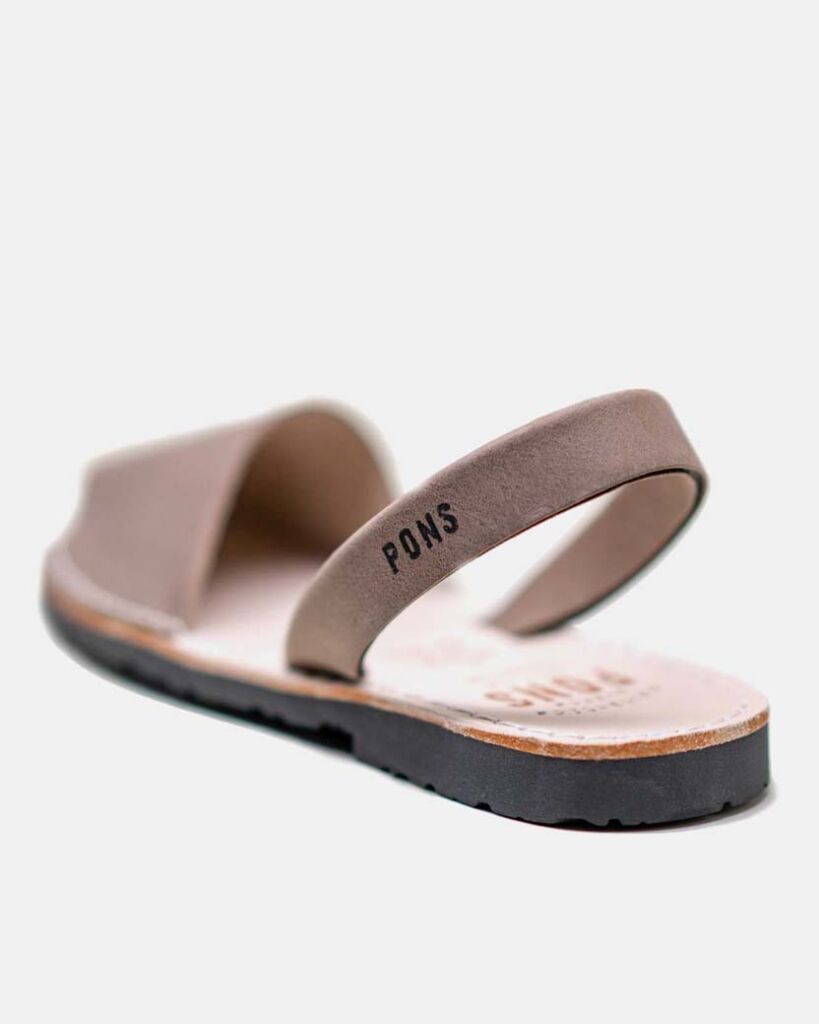 Picture them alongside raw hem jeans or gracefully paired with white wide-leg pants; Pons Classic Avarcas seamlessly integrate into your wardrobe.
Timeless and relevant, the Classic Style Taupe Pons
These versatile sandals are not just a footwear choice; they're a style statement. From casual outings in raw hem jeans to sophisticated looks with white wide-leg pants, Pons Classic Avarcas are at home with summer dresses and shorts, embodying the quintessential Spanish charm. The Taupe shade transcends fashion trends, offering a timeless allure that stands the test of time. What else can we say? We just love this color!
The Taupe Collection is hand crafted in Ciutadella (Menorca, Spain) with full grain leather (with the exception of the classic style vegan, of course) and are made by traditional artisans of local and recycled materials.
Neutral appeal
The allure of Taupe extends beyond its neutral appeal, reflecting the warmth of Spanish summers and the richness of its cultural heritage. As you explore the myriad ways to style these sandals, you'll find that Taupe becomes more than just a color—it's a versatile expression of your personal style, effortlessly embracing the spirit of Spanish fashion. Elevate your wardrobe with the modern sophistication of Taupe Pons Avarcas, capturing the essence of Spain in every step.
Hand crafted with sustainability and longevity in mind
PONS are handmade with care in on the Spanish island of Menorca where every detail is given utmost attention. Our shoes are made from ethically sourced leather and partially recycled rubber soles. We even offer vegan and eco-friendly sandals. Thank you for choosing to support artisans in their love for their shoemaking craft.