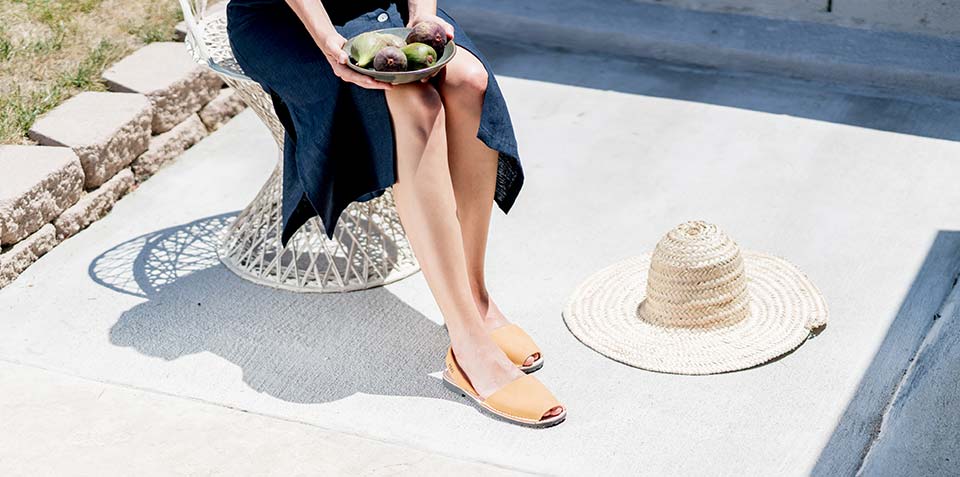 Need to make a return or exchange?
Need to make a return?
If you are not satisfied with your purchase from AvarcasUSA.com, you can return your unused item for a refund within 30 days from the Shipping Date. Outlet items are final sale and are not eligible for return.
To return an item, go to avarcasusa.com/returns. This will direct you to our returns tool. Enter in your order number and email accordingly and choose which item you would like to return, and follow the instructions.
Once your return request has been approved, we will provide you with a return shipping label and return authorization number (RA #) within one business day. We offer a flat rate of $ 5 per return and this will be deducted from your refund. If you have an order with multiple items you that are eligible for return, we encourage you ship the order together within the same day to ensure the $ 5 flat rate fee will be applicable for all items within the order. We do not accept returns without an RA # and all returns will be subject to inspection. Merchandise must be returned in original condition. Returns received in worn or damaged condition cannot be accepted for a refund. We reserve the right to deny or refuse any return based on the products' condition.
It may take 4 to 5 days for your returned merchandise to reach our warehouse and we encourage customers to follow their returns' tracking number.
Returns for International Orders
You can follow the same instructions as a regular return, however we unfortunately we do not provide return labels for international orders. To return your order please ship to the address below:
Avarcas USA
1835 Main St.
San Diego, CA 92113
Please note the following while returning your order:
Returns must be received within 30 days of your shipping date.
Return requests and returns are processed during business hours, Monday-Friday.
All items must be unworn with no visible signs of wear, and returned with the original box, tags and/or packaging intact. Shoeboxes are not intended for shipment must be returned in the original shipment box or other protective parcel.
Outlet items cannot be returned.
We encourage you to check tracking often. If you have have any concern on the whereabouts of your package, please contact us.
Exchanges
We do not offer exchanges. The fastest way to swap out a pair for another style is to return your pair, and place a new order for your desired pair.
Refunds
Once your order is received at our warehouse it will be inspected by personnel (usually within 72 business hours of receipt). Refunds are issued to the original payment method (Visa, MasterCard, PayPal, Store Credit, etc). If the original payment method is unavailable or cancelled, the return balance will be issued as a store credit. Original shipping fees and our flat rate return fee are non refundable.
Order Cancellations
Our team is so quick, we have packages flying out the door! When you submit an order we are unable to cancel or modify it. However, if your order is eligible for a return, send it on over!
Lost, stolen and Refused packages
We recommend that you check your shipping information before checking out and ensuring that you are providing a safe and secure location for your package. Once a package has been scanned by the carrier, we are no longer in control of the package. If the package has been stolen we do not offer refunds or replacements. We encourage customers to check the tracking information. We also encourage customers to include shipping insurance with your order for only $ 0.99 per item. If you suspect that your package has been lost in transit or stolen after delivery, we will be happy to file a claim with the courier on our end. Once the claim has been investigated and approved by the carrier, we can send a replacement pair or issue a refund. Please email customerservice@avarcasusa.com
Refused Packages
To return an order, please use our returns tool. If you refuse a package upon delivery in place of a return, we will deduct a $10 restocking fee from your refund to cover shipping and processing costs. This only applies to orders in returnable condition.
Repairs and Defective Items
We assess defective item claims on a case by case basis. Please email us at customerservice@avarcasusa.com with the following information:
Order number
The email address used to place the order
Item size, color and style.
Pictures of the defective shoe.